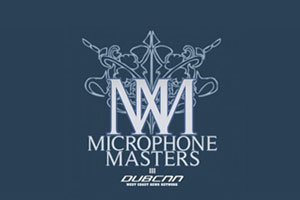 Microphone Masters Radio Show with your hosts Blaze Rock and J-Luv have cooked up a tasty episode for you. Look at the menu and you will find tasty morsels from Xzibit, Ras Kass, Andre 3000, King T, Zion I, MC Eiht, Brother Ali and more.
With football season upon us Blaze and J talk about how they approach letting their young sons play tackle football. What goes into their decision making process? And the political rhetoric is reaching a fever pitch so are you an advocate of more government or less government? Find out why for Blaze the answer is: it depends. Editors note, this episode was supposed to air earlier this week, we apologise for the delay.
Microphone Masters Radio Show – Episode 59 (08/27/12)
Enjoy the show, leave your comments on the show page using the Facebook Comment tool and ensure you take part in the show by contacting us through Email, Facebook, Twitter, on the Forums or by calling us on 602-903-FLOW (3569). Remember if YOU want to advertise on the show then ensure you email in today.
Please join us in celebrating Dubcnn.com as we enter the 10th year for the legendary website. That is no small accomplishment as many Hip Hop websites have fallen by the wayside since Dubcnn.com came on the scene. Stay tuned for a special Microphone Masters Radio Show as we ring in year number 10 next week!