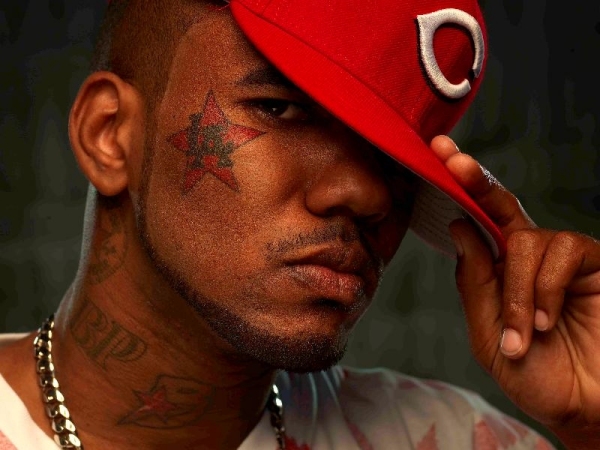 Last week we confirmed that Game is slowly but surely wrapping up his upcoming solo album, which after several name changes is now titled "Jesus Piece".
The first single, "Celebration", premiered on Power 106 at the end of August and the folks over at Skee.TV release some footage from the behind the scenes of the video.
Today the single hit iTunes and a music video, directed by Matt Alonzo and inspired by Dr. Dre and Snoop Dogg's "Nuthin But A G Thang," has premiered. The video – that can be watched below – features platinum selling artists Chris Brown, Tyga, Lil Wayne and Wiz Khalifa, a first time collaboration for these 5 artists.
"Celebration" is produced by Cool and Dre protégé SAP (Mac Miller, Meek Mill), takes its sample from the Bone Thugs-n-Harmony classic hit "1st of tha Month", and features verses from Game, Brown, Wayne, Tyga, a short verse by Khalifa and a chorus sung by Brown. With its feel good vibe, the end of summer anthem showcases the five artists effortlessly blending into one another.
 "I'm a big Bone fan and been thinking about flipping "1st of tha Month" for a while. "Celebration" is that perfect song to close out the summer. When Cool and Dre gave me the SAP beat, I started to call on my friends personally to lay verses on the song and make sure it came out the way I envisioned." says Game.
The music video was shot in Los Angeles and draws influence from the song and styled as the ultimate L.A. summer barbecue. Old school cars, palm trees and beautiful women accompany Game as he brings his four featured friends to a West Coast party on a perfect summer day. Shot in a park, the video is a celebration in itself, toasting to the high life, but also displaying Game's long lasting and deep connection with the neighborhood.
"For my videos, I don't like them to be fake or feel like anybody gotta act, so we're really having a barbecue out here, It's real food, it ain't no prop food, it's real water guns – everything real." Game told MTV News while on set
Next up, Game will release the music video to his street anthem "I Remember" featuring Atlanta artists Young Jeezy and Future. More information coming soon on Game's upcoming 5th album Jesus Piece, featuring "Celebration," that aims to be his 5thconsecutive chart-topping album debut.