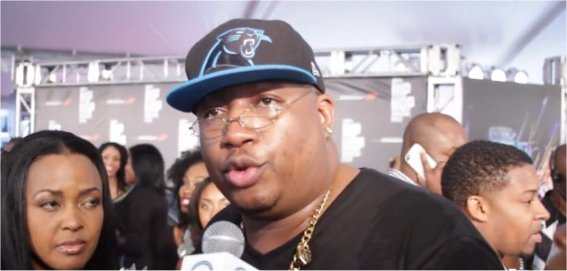 It's only just turned six months since Bay Area legend E-40 dropped his triple disc opus "Block Brochure Part 1, 2 & 3" on March 27th but he's already announced a further triple stack before next April!
In an interview with HipHopWired at the BET HipHopAwards he confirmed not only the release date of his Too Short collabroation LP [E-40 & Too Short Confirm Long Awaited "The History Channel" Double LP] as November 6th but also "Block Brochure Part 4, 5 & 6" for next March!
"The grip don't quit man, so The Block Brochure: 4, 5 and 6 that's finna drop March 26th. November 6th, it's E-40, Too $hort, History, Mob Music and Function Music. That's official like a military whistle."
Forty Water goes on to talk about videos that he will continue to drop from "
Block Brochure Part 1, 2 & 3
" – check the full interview 
here
!
"Block Brochure Part 1, 2 & 3"
 is out now, via 
iTunes
and features the lead single 
Function
 featuring
Problem
,
YG
 and 
IamSu!,
Zombie
 featuring 
Tech N9ne & Brotha Lynch Hung
and 
What You Smokin
 alongside 
Snoop Dogg, Daz, Kurupt & Kokane.