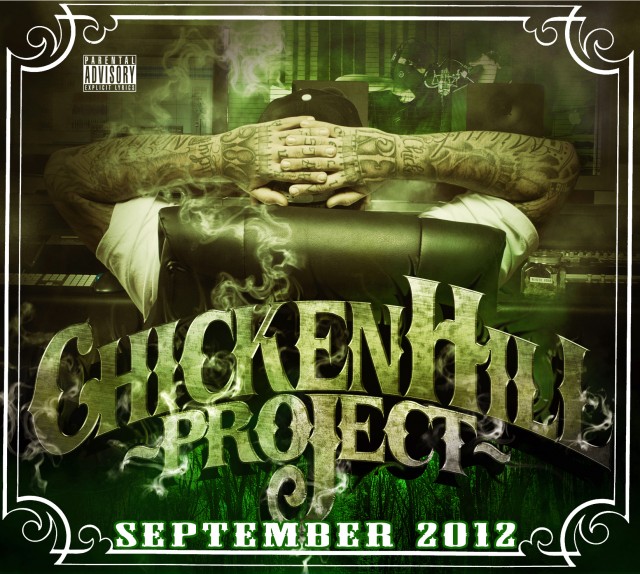 We want to tell you about a new West Coast compilation dropping in November called "The Chicken Hill Project". The CEO/owner of Chicken Hill Productions, Chicken, came together with super producer Dee Underdue (Hallway Productionz) and Ren Da Heatmonsta (Doja Clik), to create a compilation that is already being compared to Master P's infamous "West Coast Bad Boyz" compilations a decade ago.
Artists on the compilation include E-40, Too $hort, WC, C-Bo, Brotha Lynch Hung, The Jacka, Doja Clik, Doey Rock, Turf Talk, all over slamming production by 3x Grammy Nominated and Gold selling producers Hallway Productionz (Ice Cube, WC etc).
So far, two videos off the compilation have been released, one featuring Brotha Lynch Hung, Wizard  Wun and Ren Da Heatmonster (from Doja Clik). Check it out:
The second video features Peebodie, Dee, Ren Da Heatmonsta, Psyph, Bear and Young Collage:
Look out for the next video, "CHP Anthem 2", featuring Turf Talk, Billboard Bear, Dee & Ren Da Heatmonsta, you can preview the song on YouTube. All tracks produced by Hallway Productionz. Look out for more news and check out the compilation next month!