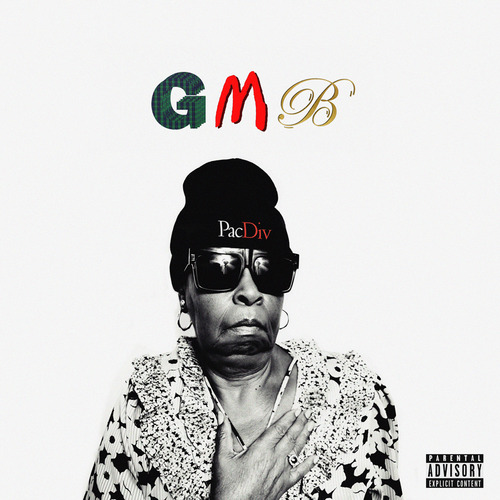 Right from the get, one can tell Pac Div means business on GMB. I'm going to go through the album from start to finish as if we just sparked one and are breaking it down track by track. Before getting into each track, I want to say this album as a whole is an impressive body of work, and definitely one of the top 10 projects of the year as far as I'm concerned. The single "Bank" and visuals for the single "Black Acura" did a sufficient job building up the hype.
At 17 tracks, it is perhaps a bit lengthy, with a few tracks that give off similar vibes, and they could have picked one or the other. However having too many dope tracks to chose from, seemed to be the problem for the Southern California trio, not a bad problem to have. Pac Div's rhymes are on par with their previous work, catchy, witty rhymes which are entertaining, yet still thought-provoking (when needed). However what sets GMB, apart from previous releases, is its production, this project is hands-down the best-produced Pac Div project, as well as one of the best-produced albums of the year. Working with the likes of DJ Dahi, Swiff D and Scoop Deville as well as the beats produced by Like, himself caused the trio to elevate their sound. Support the project on Itunes.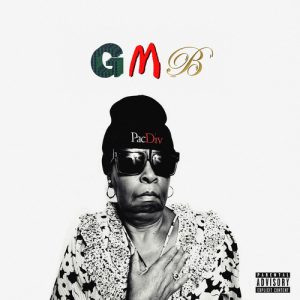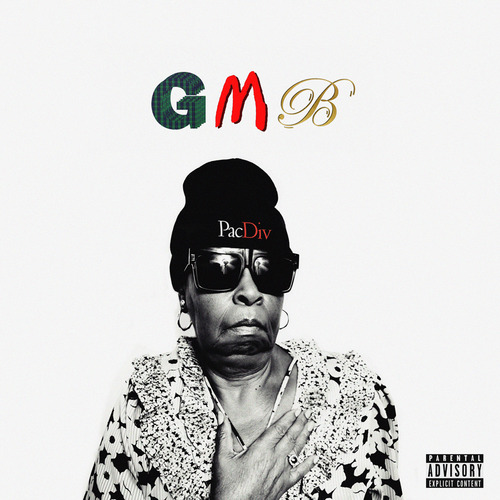 Purchase: via iTunes
   
Rating: 4/5

…………………………………………………………………………………
Track by Track breakdown:
1. Intro (prod. DJ Dahi)– A great tone-setting intro that sees Mibbs and Be Young spittin over this dope Dahi instrumental. 4/5
2. The Return (feat. TY$)(prod. Mars 1500) – This is one of those tracks that I felt could have been eliminated. Its not a bad track, however alongside the other smooth, laid back tracks of the project, this one is just okay, a solid mixtape track, however could have been left off the project. 3/5
3. Bank (prod. Scoop Deville)– This is a hot track. Sure the subject matter is far-fetched, "What you think man? time to rob a bank", However the charismatic rhymes from the trio definitely pull it off, causing this to be one of the most memorable tracks of 2012, with a hot Scoop Deville beat. Plus, Like shouted out San Jose, my home turf, so I'm def down with this track. 4/5
4. Truth (prod. Swiff D) – Another smooth, laid back track, this one definitely works on all cylinders and gives off the vibe that fans appreciated with previous tracks like "Rollin" and "Something" from previous releases. This track lets us know early on, that even though other producers definetely contributed bangers on this project, but Pac Div feel especially comfortable on long-time collaborator, Swiff D's production. – 4/5
5. Sneakerboxes (feat. Chip Gnarly) (prod. Like) – Just when I thought the album couldn't get better, we come across this track, a banger! Like proves that he not only spits memorable lines as he did on two previous tracks, Bank and Truth, here he drops a banging instrumental that Mibbs, Be Young and 18 year old Inglewood spitter, Chip Gnarly all beast on. Chip really explodes on the third verse, and it could be a breakout appearance for him. This track is a banger, and not surprised its the current single 4.5/5
6. Faircrest Heights (interlude) (prod. Swiff D) – Dope interlude, nuff said.
7. Slow (prod. Chuck Inglish) – This track is well-placed, and definetely needed in an album with a lot of bangers, a smooth chill track like this is needed, solid album cut. 3.5/5
8. Can't Help it (prod. Like)- Another chill track, this one more targeted for the ladies. I'm not sure if this and Slow should have been placed back to back, but this is definetely another effective track, with a dope beat. I felt like at this point the album needs a banger to pick the pace back up, but don't trip, thats exactly what they have coming up next. This track works though, and the subject matter, of not having enough time for the ladies in their life, is definetely familiar, yet the trio's take on the matter is fresh. – 3.5/5
9. Fuck Ya'll (feat. Kurupt & DJ Battlecat) (prod. DJ Dahi)– This is a banger, I don't know if its just me, but this is not only the dopest track on the project, but also one of the hardest songs of the entire year. An amazing hook from Mibbs, the dopest beat of the album from Dahi, and all verses are FIRE. Mibbs spits, "I been smokin weed, I been drinkin beer, I ain't worked a real job in 6 years" as he split the first verse with Be Young. Like spits one of his most memorable verses, ending it with the powerful lines, "…When have you ever known us to do what seems to be the trend, I keep beasting with the pen, won't sell my soul to the media for spins or this cheesy fuckin benz, i'm out". Kurupts verse is dope as well to end the track, and Battlecat's Roger Troutman style vocals are very fitting throughout the track. 5/5
10. Black Acura (feat. Mac MIller & Raven Sorvino) (prod. Thelonious Martin) – I remember reading somewhere that the production on this joint was underwhelming, which caused me to believe somebody got happy with their pen or keyboard and figured they just needed to say something. This beat knocks, period. This track works on all cylinders for me, as coming after a banger like previous track, this is a dope follow-up track and a different kind of banger! 5/5
11. Automatic (prod. Swiff D). The past two tracks followed by this track, which leaked earlier this year, but I can definetely see why this had to be on the album, another banger, which is another testament to the comfort zone Pac Div operates in when on a Swiff D beat. A good reminder of what the trio is capable of. 4/5
12. Cross-Trainers (feat. Blu & Kendrick Lamar) (prod. Swiff D) – This is the hyped posse cut which has been talked about a lot. Reminiscent of east coast posse cuts, the emcees definetely add their west coast steez to the dope Swiff D instrumental. Like merks the first verse, the second verse is split between Be Young and Blu, who uses elaborate wordplay to make his feature noteworthy. The third verse is perhaps the illest part of all with Mibbs passing it off to Kendrick to merk the track. – 4.5/5
13. Debo (prod. Scoop Deville) – I've heard people criticizing this beat, and track, however this is definetely needed, as tracks liek this (Broccoli, Waves at the prom, etc.) have been a staple in Pac Div's persona. This track is beasty, its probably the closest to a mainstream radio track on the album, but fuck all that, this track knocks, with a very unique beat from Scoop. Probably not a track that will get a boatload of replay value however it definetely knocks and is a quality album cut.  3.5/5
14. No Superman – (prod. Swiff D) – This track is easily the dopest of the chill-laid back tracks, I like it more than "The Return", "Slow", "Can't Help it", i thought 1 or 2 of those could have been eliminated, however this track is definetely a must. This is a good reason on why the album isn't one you skip through tracks, and ends just as strong as it starts (if not stronger). With a catchy hook, and dope suitable verses, this is another dope album cut. 4/5
15. Savages (feat. Big Sik & edbone) – Dope rhyme schemes right away from Mibbs. This is just another hard-hitting track that adds character to the album, its far from the highlight of the project, but definetely not a weak track. The beat and verses are more impressive than the hook, but this is another knocker for the trunk. 3.5/5
16. La Cienega Luxor. Be Young starts off this one solid, "Similar to the other ni**as, but twice as real…" spitting perhaps some of his dopest lines of the project. This is another dope chill-laid back track which fans of previous tracks "Rollin" and "Something" from previous projects, will definitely appreciate this. Big Sik appears on this too, adding some dope bars, and a street element to the track. 4/5
17. It's all Love (feat. Elway 7 & Edbone). Another dope ass chill track, where they keep it real on the hook, explaining its okay if you don't recognize their talent, Pac Div will keep pushing. Despite ups and downs in the industry Pac Div has always came back with heat, and this track explains it well. Good way to end a successful album, and really like this song says, those that don't like this project, "Its okay, it's all love", because I certainly did. – 3.5/5
Overall Rating: 4/5
Definetely one of the top releases of the year. This has been a great year, and its good to see Pac Div getting a slice of the pie as well, as far as I'm concerned this album isn't leaving my rotation for a minute.
…………………………………………………………………………………
Written by Arman Mahmoudi (@StrongArm408)

The views expressed here are those of the authors and not necessarily those of Dubcnn as an organization.
…………………………………………………………………………………