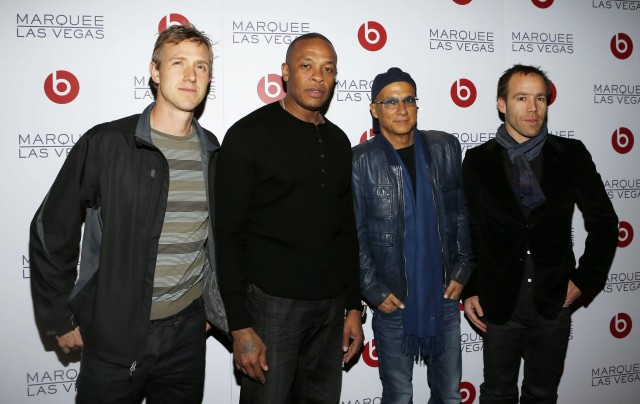 The brand formerly known as Beats By Dre under the Monster Cables umbrella has this week announced a move into the digital music service space.
Beats Electronics LLC (Beats) – the leading audio brand co-founded by legendary artist and producer Dr. Dre and Interscope Geffen A&M Chairman Jimmy Iovine, announced this week a new music service, project "Daisy" and the appointment of Ian Rogers as CEO.
According to Beats' CEO Jimmy Iovine and the company's newly-appointed head Ian Rogers, Daisy will offer listeners access to stream up to 12 million songs on a paid subscription basis.
Most recently the CEO of Topspin and formerly the GM of Yahoo! Music, Rogers brings to Beats both technology and music industry savvy, along with a unique understanding of the music business from the artist's point of view. His track record for successfully joining product, promotion, and direct-to-consumer marketing sets a compelling stage for both MOG and "Daisy" within the burgeoning and competitive digital music space.
Effective immediately, Rogers reports directly to Beats CEO and Co-founder Jimmy Iovine and President and COO Luke Wood and is based out of the company's Santa Monica headquarters. The new digital service will benefit from the creative vision of music icon and newly appointed Chief Creative Officer Trent Reznor and is set to launch in late 2013 as a stand-alone company under the Beats Electronics umbrella.
"What's missing from the digital music landscape is a cultural context," said Iovine. "We need to bring an emotional connection back to the act of music discovery. With Trent and now Ian we have the right team in place to do it".
Rogers, firmly committed to championing the artist community, will remain on the Topspin board of directors and serve as Executive Chairman. Beats Electronics will make a substantial investment in Topspin to help create meaningful business opportunities for artists inside project "Daisy".
"After years of fighting and uncertainty, it's now undeniable all the world's music will be available on every device by just clicking play. However, the current streaming experiences aren't good enough. They aren't good enough for fans, who need it to be easier to find music they love. And they aren't good enough for artists, who want to grow their audiences and make money." said Rogers. "This is the opportunity I've been working toward my entire career.
Lookout for more news on this soon, until then check out the full Press Release here.