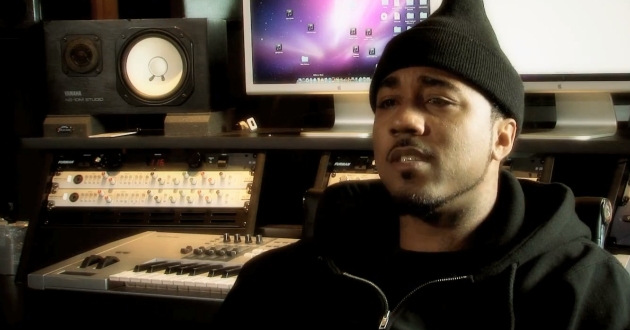 Dubcnn and Problem have a long history, going back all the way to 2006 when we first introduced him.
In those early updates he was mainly a featured artist – including on projects by K-Aktive and others – before he dropped his own "Deal Or No Deal" mixtape.
Since then he's released a string of mixtapes – including "Deal Or No Deal 2: Universal Cut The Check", "The Swig Tape Volume 1", "The Streets Is Mine", "My L.A. Leaker Tape", "Hotels" and most recently the acclaimed two volumes in his "Welcome To Mollywood" series – Volume 1 and Volume 2.
During the planned relaunch of Dubcnn.com, which was to be in April 2012 before being delayed to September, we teamed up once again with Pascal Kerouche (Military Minded Productions) and Devin DeHaven (Fortress Television) to create this visually stunning video interview with Problem – now signed to Diamond Lane Music Group.
Due to the delays the interview launch was postponed and then unfortunately slipped through the net until today.
The interview – which takes place in the studio interlaced with live footage at the Music Box in L.A. –  focused on the then planned release of his album "Plan B," his struggles within the industry and his deal with Universal, his then Billboard hit single "Last Love" as well as likening the Diamond Lane Music Group situation to Death Row, Cash Money and Bad Boy Records – a core of musicians (League of Starz) – at the heart of each release with a roster of talent to support each MC on the label.
Shouts out to Problem for taking the time and to Pascal Kerouche (Military Minded Productions) and Devin DeHaven (Fortress Television) for helping us create a great video.
…………………………………………………………………………………
Interview was done in March 2012.
Filmed & Edited By: Devin DeHaven & Pascal Kerouche / Produced by Fortress Television/Military Minded Productions
…………………………………………………………………………………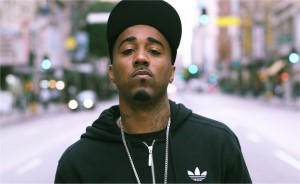 Dubcnn Exclusive – Problem 
Related Media
………………………………………………………………………………
Dubcnn Exclusive – Problem  Video Interview
Intro
Problem: What it do, it's ya boy Problem, Diamond Lane Music Group in the building! Compton, stand up! All the homies, stand up! I'm usually 95 deep, so understand that… Dubcnn!
Problem Talking To Dubcnn
Problem: Compton, California… Diamond Lane affiliate…
Problem: 'Plan B'… is the title of my upcoming album that will be dropping March 6th. Crazy concept… yet simple you know? My last project was called 'Hotels'… so we figured what would be the next ting you need after you leave a hotel? A freaky nigga like me probably needs a 'Plan B'… so that's what we came with.
Talking to producers in the studio
Problem: Check this out… you know how everybody got the song… you turn up, everybody turn up, turn up, turn up… somebody needs to do a song reflecting a motherfucker that's trying to… like me, you're turning me down right now. That energy has never been put on a song…

Problem Rapping
If you fucks with then I fucks with you… If you fucks with then I fucks with you… If you fucks with then I fucks with you…'cos right now….you really kinda turning me down, down, down…
Problem Talking To Dubcnn
Problem: Obstacles I went through in this music business being an independent artist man… there's so many. I'd say the biggest one is probably the simplest one… its just that lack of knowledge can kill you; you know what I'm saying. A lot of independent artists, like myself, like I used to run like a chicken with their head cut off… you really don't know the inner workings and the structure of real music business and how things are supposed to go.
It's like, they don't teach you this shit! Like when they say you've got to go through a bad deal to know that you have a good one… that's the truest shit ever man! You have to go through this… I went though the Universal thing, you know what I'm saying… Lucc went through his thing… and now that we know what to do this time, it's like the rebirth. It's like dying and coming back. So this time I'm going OT. It ain't even like I weren't going hard before… but I was running in circles.
FastLane got me running straight, my manager Pun got me running straight. So I probably was running faster back then, but I'm going somewhere now… so that's the biggest difference.
Problem Talking To Dubcnn
Problem:  T.O. 'Something for the Streets' is my streets record with the young homie Skeme, you know what I'm saying. Produced by DJ Mustard, he's killing the streets right now. Its really doing its own… it's got its own legs, you know what I'm saying. And I had a record like this before…called 'I'm Fucked Up', that I watched gradually grow without nobody behind it.
Well, we was behind it… but I'm talking about when I say the powers to be… it didn't have that behind it. So its amazing to me, I'm happy. It was just a fun record… we got together, its wasn't like we're gonna do this, and it gonna be for this… it just was all chillin'… he was doing his lean, I was smoking my weed and we came up with it…go deep on a what…T.O!
Problem: Right now I got a song out called 'Last Love' produced by the Futuristiks. We done charted on that young Billboard! Congrats to all of that… Diamond Lane… the whole movement! Yeah you want to clap, I saw that too!
Problem: It's a crazy record about love, and the situations that you go through. It's just a different tale of that… where this particular song is about a man trying to let the woman know that he's not like the last love… don't hold me up to the same standards that you hold him because of what he did to you, because that's not me, you know what I'm saying. So it's kinda like that… it's a story a lot of people have been through.
Problem: The Diamond Lane thing… you gotta know that its kinda like a Death Row thing, the Cash Money thing, the old Bad Boy thing. When you get me, you're gonna get Lucc, you're gonna get Grade, you're gonna get Brandon, you're get the League Of Starz… you're gonna get that same core every album we drop. So if it's a Lucc album, I'm all over it… if its my album, he's all over it…we're not branded Problem, we're not branded Bad Lucc, it's Diamond Lane, it's a movement, its bigger than anybody, you know what I'm saying… that's what it's about.

Outro
Problem: Whattup, what it do man, its your boy Problem… just the La Fonda?? man… the whole Diamond Lane turked up man… League of Starz in the building… we doing our stuff man…good night… having fun. Thank y'all for coming out, it's been great! You already know what it is… Diamond… BANG BANG BANG! WHAT!