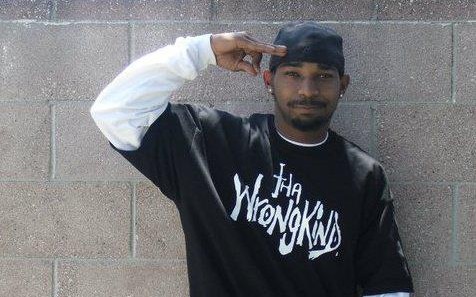 San Diego's hometown hero Mitchy Slick has long become a fixture in West Coast street music, not only through his countless albums and mixtapes as solo artist, but also for his work with Strong Arm Steady. You guys are probably familiar with his imprint WrongKind Records, which he expanded recently by adding YoungKind for the young homies and and Wrongkind Ingles, the Inglewood division of WK.
You've heard of one of Wrongkind Ingles artists, Sean Deez, who's been featured on DubCNN many times. Today, we're introducing you to G.G., who sent over two singles. One features fellow Inglewood rapper and street legend Big Wy (of Tha Relativez and the brain behind Cali Swag District), the other featuring YoungKind rapper Oso Ocean, who's been turning heads on the under.
G.G. is currently working on his mixtape "1 Shot", which will feature Mitchy Slick, Smooth (Cali Swag), Sean Deez, Big Wy, OYG RedRum, Oso Ocean and more.
G.G. Ft. Big Wy – Addicted To Tha Paper (Video)
Check out that song, along with the record with Oso Ocean below:
[raw]
[/raw]
Check out Tha Wrongkind on Twitter!