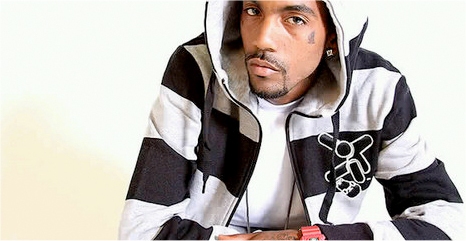 Dubb is weeks away from the release of his next project, the "Black Box EP," on March 27th, 2013.
The talented MC who dropped the follow up to his 2011 mixtapes Face Of California and The Departure entitled The Layover in July 2012 has been dropping new media consistently ever since.
Videos for Music Is Love, Alpha & Omega, Where Do I Go, Stoned as well as his records including Hypnotized with Smoke DZA & Cocaine Flow featuring Troy Ave.
He then hit us with the  Hidden Faces produced track entitled "Game & Hustle" with Dom Kennedy's OPM imprint signee Jay305 before dropping the "Black Box EP" cover that has been created by Jorge Peniche.
He recently followed that up with his collaboration with Reek Da Villian, Get It In (Audio & Video) and last week dropped another new record, this time with Kalado who is a Jamaican based artist that is the protege and front man for Bounty Killah's "Alliance" record label, with the track Bleed.
Last month he was back with the JayNari of League of Starz produced "Crazy Life" and today he has released the OFFICIAL lead single and video off the upcoming "Black Box EP" with the track "Golden Child." The single can be streamed/downloaded below along with the Indica Films produced visual.
Dubb – Golden Child (Audio)
[raw]
[/raw]
Dubb – Golden Child (Video)