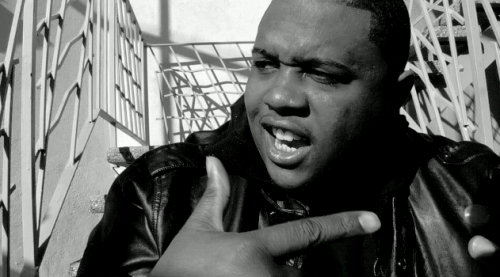 We had to do a triple check but it's been over 18 months since Bay Area MC Meko McAfee last appeared on Dubcnn.
Meko, who first appeared on Dubcnn back in 2007 with the release of his Fresh Ta Death mixtape, was last on Dubcnn in 2011.
Having dropped his highly anticipated album The Anti-Virus for free download earlier that year he droppedthe videos No One, Loving You & Hood Politics as well as the first single from anupcoming EP How I'm Livin' featuring El Prez over production from Philthy for Keepitphilthy Productions.
In August 2011 we followed up with the second single, "Gem Dropper" featuring fellow Bay Area emcee's Davinci and C.B. News over production from Jimmy Dukes.
This week the San Jose native and now Los Angeles resident, Meko McAfee has returned to announce his upcoming LP "Player Music" will drop on 5-7-2013 and will feature appearances from Rapper Big Pooh, El Prez, DaVinci, Brandun Deshay and others over production from Cardo, Jelly Roll, Young Shun & more. Meko has today released the first single from the LP entitled "City Lights" featuring Rapper Big Pooh, El Prez & Nathaniel over a Jelly Roll production – check it below!
Meko McAfee – City Lights (Feat. Rapper Big Pooh, El Prez & Nathaniel) (Produced by Jelly Roll) Audio
[raw]
[/raw]
"I want to be respected lyrically like an underground artist. However, I am not trying to be strictly an underground artist; I want to be an international artist. My LP and topic matter is relatable to fans from the Bay area to New York to Japan to Germany" Meko states.
Stay tuned for more from "Player Music" leading up to its release on 5-7-2013 – until then ensure you follow Meko on Twitter.