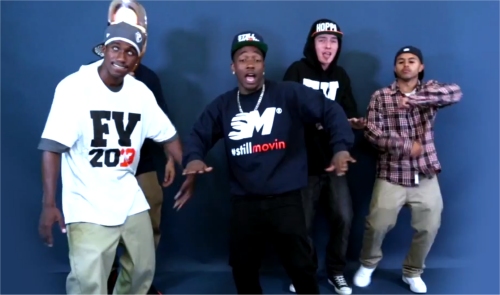 Dubcnn regular Dizzy Wright has had one hell of a week since being announced as the People's Champ vote winner for the 2013 XXL Freshmen.
Prior to that news he'd dropped back to back visuals for the records "Hotel Stripper" & "Verbalizing".
Then just before the 2013 XXL Freshmen announcement the Vegas emcee linked with fellow up-and-comer Joey Bada$$ for the record "Maintain," a track that will be featured on Dizzy's upcoming, yet-to-be-titled mixtape.
With all the hype this week it should come as no surprise that Dizzy and his Funk Volume movement are unveiling a new video today for a campaign they're calling "Still Movin'," which urges fans and supporters of Dizzy and the label to pursue the same kind of progress, no matter what field, that Dizzy has been focused on for the past two years.
"Don't you get it? We still moving/ Independent living, and we still moving," raps Dizzy in the video, surrounded by his Funk Volume label mates, as he details the hard work and drive that has taken him from being an aspiring local rapper in his hometown of Las Vegas to now, a burgeoning breakout rap star. To accompany the song and video, Dizzy and Funk Volume are also releasing a line of Still Movin' t-shirts, hoodies, and hats, available for purchase via the Funk Volume merch store, a way for the rapper and label to continue to connect and give some motivation back to the fans and supporters that have given them so much over the years. "It's always been about the fans," says Dizzy, recalling how he would give away a new song or video every time he reached new milestones on social media. "This is my way of giving back."
Dizzy Wright – Still Movin (Video)

Dizzy Wright – Still Movin (Audio)
[raw]
[/raw]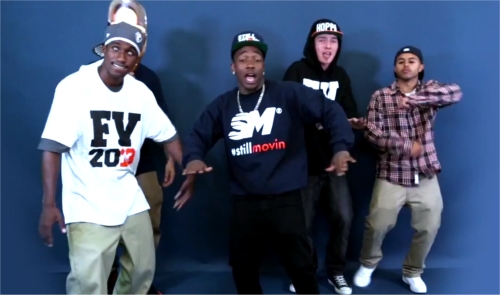 S/O to Dizzy Wright and the rest of Funk Volume