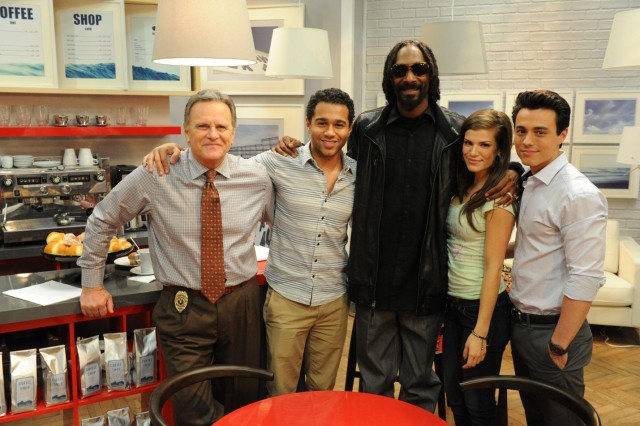 Snoop Lion, aka Snoop Dogg, and his new Artist IZA have signed on to write and produce the new theme song for the serial drama, "One Life to Live."
Prospect Park/The Online Network have partnered with the duo for the series that will be premiering on Hulu, Hulu Plus and iTunes on Monday, April 29th.
The song entitled, "Brand New Start" speaks to the much anticipated series return and features soulful singer, IZA, newly signed to Snoop's Berhane Sound System/Boss Lady Entertainment label.
In addition to producing and performing on the theme song, Snoop Lion will also be appearing as himself in new episodes. On the series, Snoop Lion is set to visit the fictional town of Llanview to promote his new Indie film, "Reincarnated" which documents his journey from Snoop Dogg to Snoop Lion. Snoop Lion will begin shooting multiple scenes with new and returning favorites including, Robert S. Woods, Hillary B. Smith, Corbin Bleu, Robert Gorrie and Kelley Missal on April 11. IZA also appeared on-set to shoot the music video for the theme song on Wednesday, April 10.