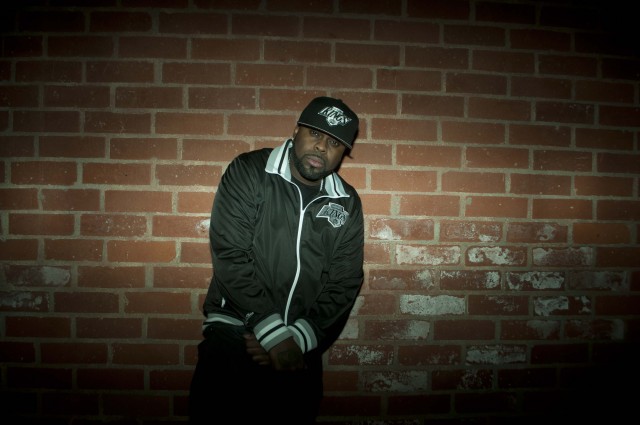 Crooked I is back today with an exclusive freestyle recorded for his homies King Tech & Sway.
Last month he dropped an unreleased record from the Death Row Records era "Untouchable Cali" produced by Darren Vegas and today drops this new Wake Up Show special.
Crook is no stranger to the Wake Up Show – listen to our Wake Up Show Freestyle collection here – so it was only right he gave his homies King Tech & Sway an exclusive freestyle over an Aktive beat, for their new show on Shade45. Listen below!
Crooked I – Wake Up Show Freestyle 2013 (Produced by Aktive‏) Audio
[raw]
[/raw]