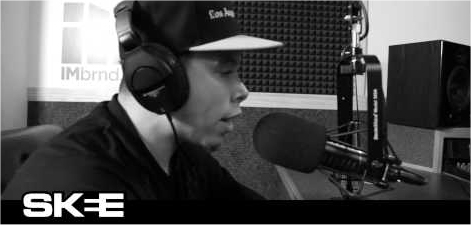 Demrick is currently promoting his new All The Wrong Things 2 project that was released last month right here on Dubcnn.
Having spoken to us for an exclusive interview he then dropped the music video for "Dream About It" shot by Matt Alonzo & Mike Busalacchi for Modern Artists.
This week Demrick was on DJ Skee's SiriusXM Hip Hop Nation's Live show and dropped a freestyle before discussing being invited by Xzibit to Dr. Dre's house where Dre heard him spit in his kitchen before inviting another aspiring MC to battle Demrick on the spot. Watch the exclusive freestyle and hear the full story below and then ensure you stream or download All The Wrong Things 2 today; a release that DJ Skee said was TOO GOOD to be released for free!
Demrick – Demrick's Exclusive Freestyle & Talks About Rapping For Dr. Dre (Video)
Enjoy and if you missed his previous releases #HeadsUp, Neva LOOK Back! EP or All The Wrong Things, download them today.