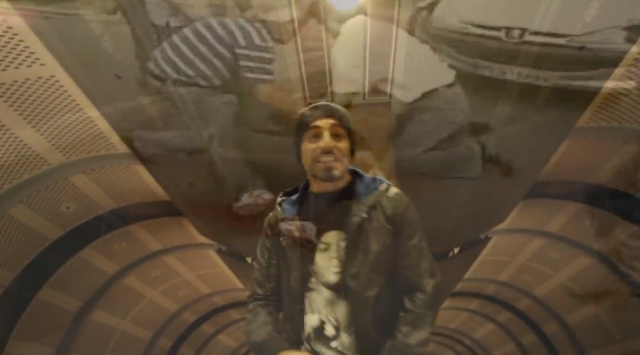 Revolution of the Mind are back with a hot new track.
As was evident in their Honor In Sin album which dropped in 2011, emcee, I sheik doesn't bite his tongue, especially when it comes to the current situation in his homeland, Iran.
They released a viral video, "Die For My People" which told the story of Iran's 1979 revolution and subsequent obstacles its people suffered afterwards. Now the emcee and DJ duo, I sheik and DJ Dfi have a new track, "Kill me Again" tells the potent tale of the fixed presidential election of 2009, and The Green Movement and bloodshed that ensued, including the much-publicized slaughter of a young activist, Neda, by a assassin sniper, carrying out the Islamic Republic's orders.
Check out the video below, which comes in a very timely day, as Iran holds his presidential election today, although many aim to not vote as a sign of protest. The track is produced by Snowgoons and the video is directed by John Coyne.
Revolution Of The Mind – Kill Me Again (Produced By Snowgoons) Video
Revolution Of The Mind – Kill Me Again (Produced By Snowgoons) Audio
[raw]
[/raw]