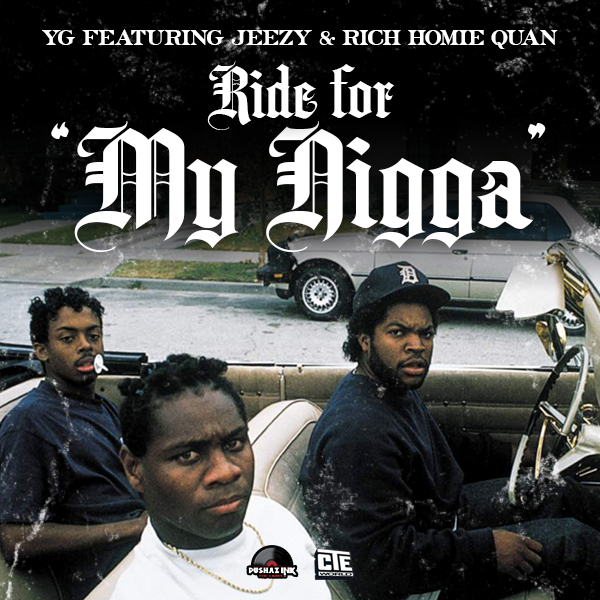 Back in January we confirmed that YG had enlisted Young Jeezy to Exec Produce his debut LP via Def Jam.
Today BET has confirmed that the deal had gone a step further and Jeezy has now added YG to his Corporate Thugs Entertainment roster.
Three years after his breakout "Toot It and Boot It" single, YG has yet to drop an album – but during an interview with Phoenix radio station Power 98.3's Bootleg Kev, he confirmed the hiatus was not a fault of his own;
"It's timing, It's the politics you gotta' play with the label. The games you gotta go through … you gotta' f— with the right people. Right now," he added. "I'm f—in' with the right people … I got Jeezy in my corner. He at the label going hard for me. I'm corporate thuggin'. We linked up, we partnered up. We been f—in' with each other for years, just building, recording, talking about what we gon' do."
While they complete "I'm 4rm Bompton," they have today dropped the official single version of the DJ Mustard-produced "Ride For My N**ga" featuring Young Jeezy and Rich Homie Quan – listen below.
YG – Ride For My N**ga (Feat. Young Jeezy & Rich Homie Quan) Audio
[raw]
[/raw]