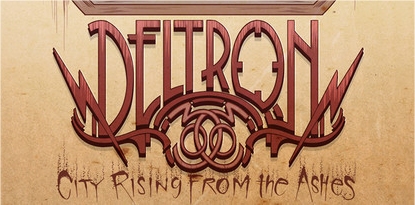 Yesterday we confirmed that Deltron 3030 were back with a new single and close to releasing their second album "Event II"
Since that update Dan the Automator, rapper Del the Funky Homosapien and Kid Koala have announced they are giving fans the chance to make the video!
Via GeneroTV the group have announced the following;
Deltron 3030's debut album still stands today as one of the most important records in the annals of underground hip hop. Now, over a decade later, they're releasing the long-awaited follow-up album Deltron 3030: Event II, and they're giving you the opportunity to make the official music video for the lead single, "City Rising from the Ashes". The brief is being left completely open to your creative interpretation. Listen to the track and be inspired! The deadline for submissions is August 5th, 23:59 GMT. The winner will receive $4,000 and have their video used as the official music video for 'City Rising From The Ashes'. Outstanding videos will also be nominated for the 2013 Genero Awards The winner and finalists will be chosen by Deltron 3030 and Genero
Listen to , "City Rising From the Ashes." here and then head to GeneroTV to find out how to enter!