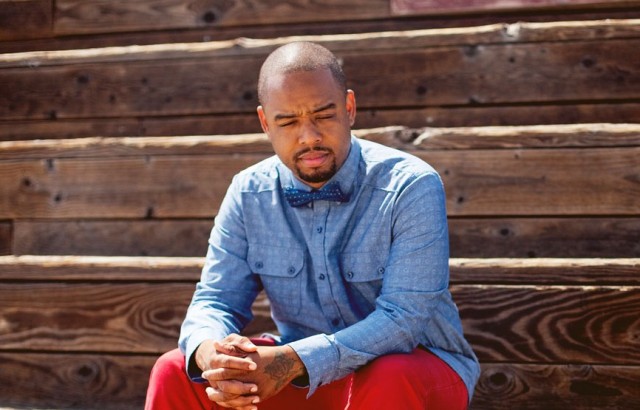 On Aug. 13, listeners will soar on a sonic journey through the relatable truths of love and love's pain with Terrace Martin's long-awaited release, "3ChordFold". A mixture of Quincy Jones "Back on the Block" and Dr. Dre's "Chronic 2001", 3ChordFold bridges the gap between jazz and hip hop, infusing spitfire lyrics with progressive jazz riffs.
The heavy presence of star power comes second only to its melodious, ear-pleasing sound. Release highlights include collaborations with Kendrick Lamar, Snoop Dogg (aka Snoop Lion), Robert Glasper, Problem, Musiq Soulchild, Wiz Khalifa, Lalah Hathaway, James Fauntleroy and Ab-Soul, and features songs co-written and produced by super-producer, 9th Wonder.
"Quincy Jones and Dr. Dre have paved the way for artists like me. With this project I hope to be able to walk in their footsteps," states Martin. "3ChordFold definitely shows my growth and I strive to one day to be considered among the ranks of the greats who have come before me."
Preceding the album release will be the July 30 drop of Martin's single and video, "No Wrong, No Right", featuring Robert Glasper and James Fauntleroy on iTunes. Among the most notable tracks featured on 3ChordFold is a hip-hop, jazz infused cover of Michael Jackson's "Can't Help It", produced by the legendary Quincy Jones. No stranger to the company of legends, Martin has been working closely, producing for Jones and jazz legend Clark Terry.
As a young veteran in the music industry, Martin comes from behind the boards to convey his story of a twisted love triangle through song. After battling with relationships and the burden of being a hopeless romantic, Martin is learning how to love the hard way and he presents his lessons in 3ChordFold.
When not working on his own music, Martin is traveling the world playing saxophone and keyboards for Kendrick Lamar or spending time on both coasts in the studio producing and mixing tracks for the music industry's luminaries.
Starting Friday, July 5, 2013, look out for the behind-the-scenes Web series that chronicles the creation of 3ChordFold, giving fans a closer look at the heart Martin poured into this very personal project.
Fans can hear the first single, "Something Else", and stay up to date on everything Terrace Martin by visiting TerraceMartinMusic.com.