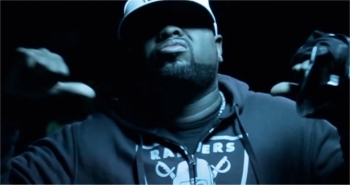 Crooked I is currently promoting his just released  "Apex Predator" album but took time to drop a crazy freestyle for DJ Skee.
Last week he spoke on Kendrick's "Control" verse, Joell Ortiz' response and lyricism in the game right now – today we can bring you an example why Crook is a lyrical beast!
The below "Off The Top" freestyle aired on DJ Skee's new music show "Skee Live"  last Tuesday on AXS TV at 7pm PST but you can watch him rip the instrumental to bits in the below video!
Crooked I – Off The Top (SKEE Live Exclusive Freestyle) Video