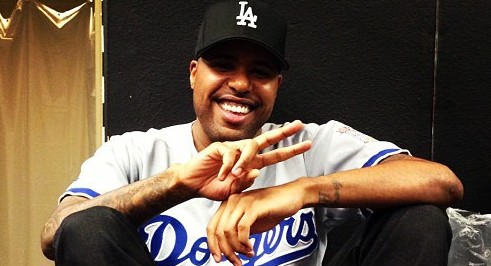 We've been keeping you updated on Leimert Park emcee Dom Kennedy who dropped his "Yellow Album" and Young Nation release last year.
Earlier this year we brought you his single "Never" – produced by The Futuristiks – and then news that the album was due in October.
Last month we dropped the video for "South Central Love" and today we can confirm the album "Get Home Safely" drops next week on OCtober 15th and can be pre-ordered now via iTunes.
Today, we can bring you the last leak from the album before it drops – the track "Dominic" produced by Drewbyrd – check it below.
Dom Kennedy – Dominic (Produced by Drewbyrd) Audio

[raw]
[/raw]
Dom Kennedy – Get Home Safely (Tracklist)
01) Let's Be Friends
02) 17
03) All Girl Crazy
04) After School
05) If It Don't Make Money (Feat. Skeme)
06) Honey Buns Interlude
07) Honey Buns (Feat. Krondon)
08) Erica Part 2
09) Black Bentleys
10) Tryna Find My Way
11) An Intermission For Watts
12) South Central Love
13) Dominic
14) Still Callin (Feat. Teeflii)
15) Pleeze (Feat. Nipsey Hussle)
16) The 5 Year Theory (Real Shit Last)
17) 2morrow (We Ain't Worried) (Feat. Ty Dolla $ign)