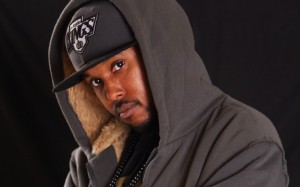 Towards the end of 2013 we dropped off word that Pasadena, CA representer Bad Nuze – nephew of  Uncle June Bugg –  was planning a new release.
In 2013 he released his "Topik of Diskushun: The Prequel" with verses from Butch Cassidy, Slim The Mobster, Bad Azz, I-20, Yung Nate & more.
In our last update we confirmed his new project was to be titled "The Liez and Rumorz LP" – titled as he's set to address "Liez & Rumorz' that have been circulating about him in the streets. In the update we released the tracklist.
The release has been delayed but he has released the single "Make A Way" on iTunes and today we can drop off the video – watch the Eric Heights directed visual below!
Bad Nuze – Make A Way (Video)
Follow Bad Nuze on Twitter.