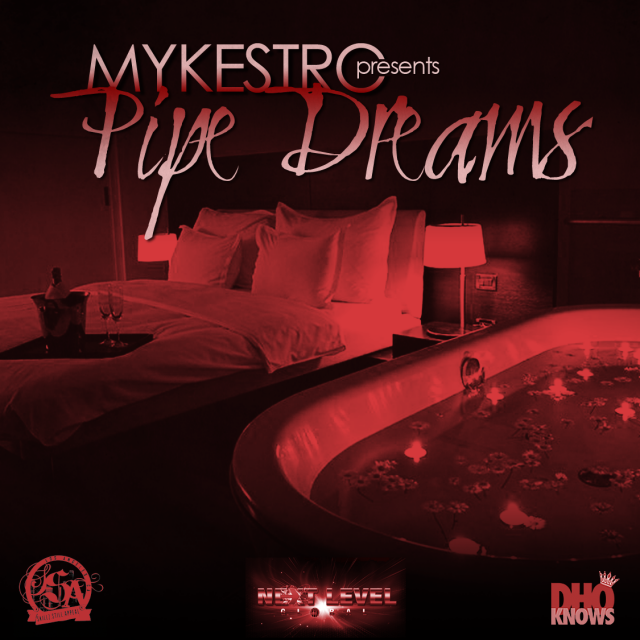 Great treat to see at the top of my inbox today, a new Mykestro project!
Its been a while since the last Stro release, The Barmittzpha dropped last may featuring Kendrick Lamar, Xzibit, Daz Dillinger, Soopafly, Columbo Black and more.
The single, One One One featured Xzibit and production on the project was handled by DJ Battlecat, Nottz, Dae One, Khrysis, THX, Macado and more. Around the time of release Myk gave DubCNN readers a FREE Disc 2 of the album featuring Bad Lucc, Nottz, The Horse Shoe Gang, Gizzle, Columbo Black, Ab-Soul and more. We dropped The Barmittzpha Disc 2 (for Free Download) and to Stream.
Now we can proudly bring you Mykestro Presents: Pipe Dreams in time for Valentines Day, available for Stream & Download!
Track list:
Act 1 (The Essence)
Im Ready (Feat. Peb Rocks)
I Apologize (Feat. Peb Rocks)
Act 2 (The Refusal)
Free
You Know (Feat. Luther Vandross)
German Chocolate (Feat. Box)
Smacc Ya Ass
Batteries (Feat. Alori Joh)
Act 3 (That Good)
Mykestro Presents: Pipe Dreams (Mixtape)

[raw]
[/raw]