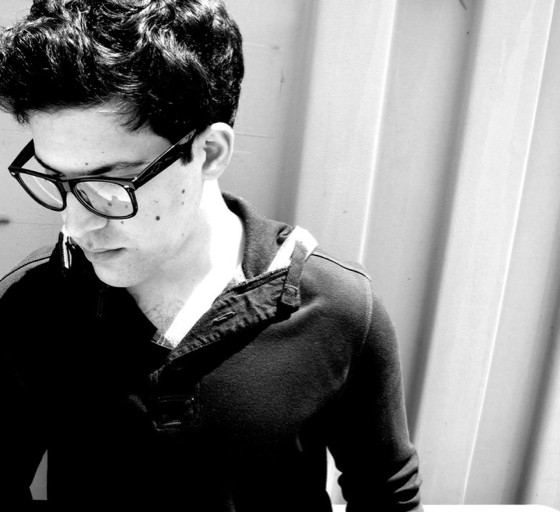 That's right, we're having to play a little catch up as Azad Right has been on fire of late!
The artist we introduced in 2011 is getting ready to make 2014 his breakthrough year with his "For The Hopeful" album almost ready for release.
Last month the talented MC commenced his #GetRightTuesday campaign, in which he drops a special release every other Tuesday in support of the upcoming project.
The first installment of the #GetRightTuesday campaign was "Bad Energy" produced by Quantic in which he asks listeners to "rid themselves of bad energy, chase their dreams, not take their lives for granted and keep everything they do honest." With that sentiment, alongside the track, he wrote a  short letter that he wanted to share in conjunction with the record:
 "This was originally the outro song on my upcoming project, For The Hopeful, but I felt the need to drop it now. This is dedicated to the lives that we've lost in the recent weeks out here in my city. Some I knew, some I didn't get a chance to meet in this life. If there's a time for coming together and harmonizing, it's now. There's no room for any bad energy. My heart goes out to the fallen."
Check the track and drop a comment!
Azad Right – Bad Energy (Produced by Quantic) Audio

[raw]
[/raw]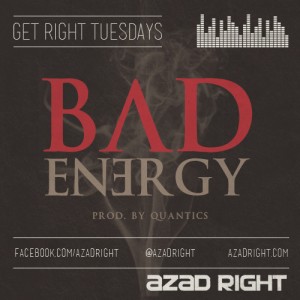 The second instalment of the #GetRightTuesday campaign was released a little over a week ago called "Self Made" – the track produced by ChromeBully –  and is to be the intro song on "For The Hopeful."
The sound is reminiscent of that which Jay, Kanye, and Just Blaze coined in the early 2000's, and the joint sets the tone for Azad in that he finally feels that he has found his voice. We are expecting a video for this track soon so stay tuned – until then listen below and tell us what you think!
Azad Right – Self Made (Produced by ChromeBully) Audio

[raw]
[/raw]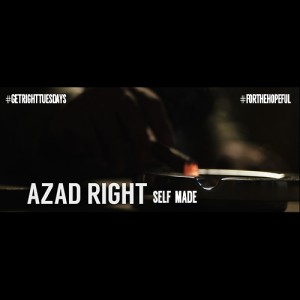 For those still not familiar with Azad check out his 2011 breakthrough single Spiderwebs, a six track debut EP A Piece Of Mine, his Dubcnn Exclusive Interview in September 2011, his full length project The Time Is Right. Also check out the records Better Days, Growing Apart, It's All Right, Old School, Intuition, The Right State Of Mind, Wandering Eye with Maffew Ragazino, the solo cut Winds of Change produced by Jonathan Marquez, "Born To Win" which is produced by ChromeBully, "I Luv The Way You Taste" and his recent Stephen Vitale directed visual for the track Showtime.
Ensure you check out his early and most recent material and learn more in our interview and ensure you keep checking back on Dubcnn for more news and media from Azad Right. In the meantime check him out on Twitter.