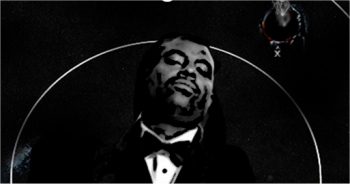 At midnight West Coast veteran Big Hutch, also known as Cold 187um, will release an unexpected album entitled "The Big Hit."
The LP – entirely produced by Cold 187um himself – drops Tuesday April 1st at midnight eastern standard time – asked why only 12 hours notice, he explained:
"I didn't want to do the same ole 'pre-hype' type of promotion with this project. I have a long enough history with my fans to where I can just get the word out and be like here is my new album…go get it, without all the fluff and drag. Most of the time when I do pre-hype a release, my fans want it right then and there anyways. They don't want to have to wait a month or two for it to drop. I'm giving my fans what they really want, a record from me that they can purchase within a few hours of knowing about the release."
"The Big Hit" album will be released via Hutch's imprint West World Records and back in collaboration with Big Shot Music Group which had distributed previous releases such as "Ef U Hutch," "Only God Can Judge Me," and Hutch's first ever mixtape "From Pomona With Love." Hutch, briefly, was on Insane Clown Posse's Psychopathic Records label and released the story telling album "The Only Solution" where he played the character of Cold 187um "The Psychopathic Assassin," but not only was the label going through changes of their own, there had seem to be a split in the Juggalo community about Hutch signing to the label which eventually took its toll leading to Hutch's departure of Psychopathic.
DubCNN has been given the tracklist and front and back covers – check them below!
Big Hutch – The Big Hit (Tracklist)
01) Peace (Skit)
02) Angels and Demons
03) Wake The Dead
04) Master (Skit)
05) Death To The Fake
06) Wake Up Call (Skit)
07) Diaries of a Drug Dealer
08) Still Untouchable (Feat. Royal Krown)
09) Cassandra Deniro
10) Break (Skit)
11) Goodies Girl
12) Bank (Skit)
13) Eye of the Storm" (Feat. Shaelyn Rolf)
14) Vibe With Me
15) Outro
Recently Hutch was seen at "G-Funk Fest" with other veteran West Coast MCs such as 2nd II None, MC Eiht, Spice 1, and Warren G . Hutch plans on remaining active touring and releasing albums. The titles "Live From Hell's Kitchen" and "O.G. Since 1967" still remain in the works and Hutch says he plans on releasing another Cold 187um project before the 2014 year closes.