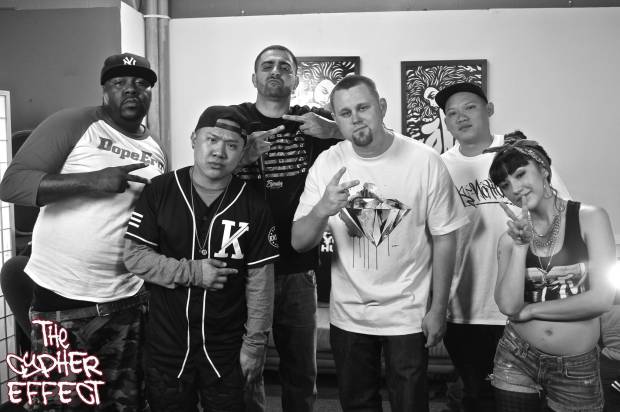 It's been a while since we had the homie Okwerdz on DubCNN but he just sent over a new Cypher he was a part of.
Okwerdz established himself as one of the fiercest and most talented battle rappers in 2010 and dropped his Anti-SOPA Rap video to huge acclaim in 2012.
We caught up with him in Malmo, Sweden, for the O-Zone Battles 2-Year Anniversary, in 2012 where guests were M.O.P., WC, Crooked I, Yukmouth, J-Ro, Kuzzo Fly and many more – even dropping his Dirtbag Dan featured video for Hate Me Cuz I'm Great.
Last time out Okwardz featured on the Team Backpack Cypher featuring Chase Moore and Illmaculate spitting vicious bars over a dope Hippie Sabotage instrumental.
Today he's dropped off the latest Cypher Effect video where he goes off alongside Mistah F.A.B., Traphik, Dizaster and Gavlyn! Check it below!
The Cypher Effect – Okwerdz / Traphik / Dizaster / Gavlyn / Mistah FAB (Video)