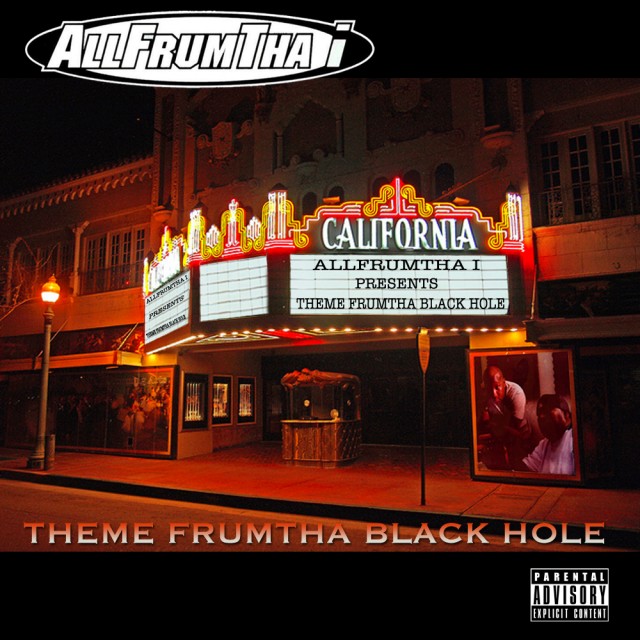 Earlier this year we confirmed that AllfrumthaI would release a new project before the summer was out.
He and Squeak Ru have been working on the new release, titled "Theme FrumTha Black Hole," and last time out dropped the 2Eleven features lead single, "Photo Shoot"
Today we can confirm that the album drops on the 4th July – with the album release party taking place tomorrow (see flyer below) – and Binky Mack intends release his phone number on the 4th for fans to call him after they've downloaded & listened to the project to give him direct feedback!
The EP is 7 tracks and features appearances from Boo Kapone, Ms Toi, Mitchy Slick and more.
Check the artwork, tracklist and the album release party details below!
Allfrumtha I – Theme FrumTha Black Hole (Tracklist)
01) All Of My Life (Feat. Boo Kapone)
02) Photo Shoot (Feat. 2Eleven)
03) I Be On It (Feat. Ms Toi)
04) She Gonna Have To Dance (Feat. Goofy Woofy, Mitchy Slick & Diar Lansky)
05) Spaz Out (Feat. Boo Kapone, Ebony Burks & Mr. Tan)
06) 3Sum
07) BONUS: See The Light
All songs produced by Binky Mack, apart from track 7 – produced by Don Doe