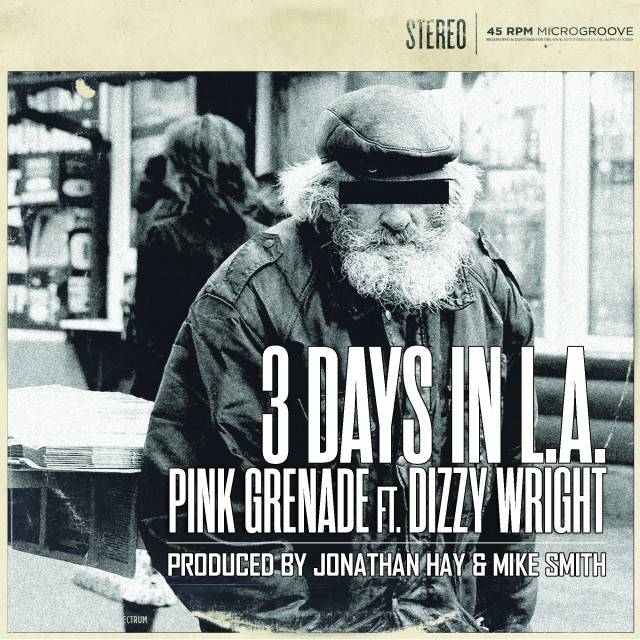 Last week we introduced Pink Grenade – a group that have been created by industry executive, Jonathan Hay, and business expert, Mike Smith.
The Wu-Tang-esque collective of 7 other artists released their single "Lights Out" featuring Royce Da 5'9 and then we dropped this exclusive interview.
Today they've linked up with Vegas representer Dizzy Wright for "3 Days In LA" for a catchy new single that is sure to get spins
The track  is produced by Jonathan Hay and Mike Smith and will appear on their upcoming debut album "Fear Of A Pink Planet" – check it below.
Pink Grenade – 3 Days in LA (Feat. Dizzy Wright) (Audio)

[raw]
[/raw]