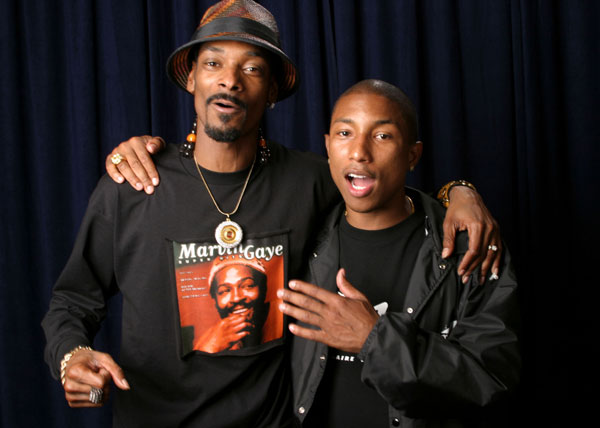 Snoop Dogg has confirmed a new LP – no nicknames, just a fresh new sound!
Guess who Snoop has turned to for help? None other than R&G collaborator and producer of his smash hits "Beautiful" and "Drop It Like It's Hot."
In a recent interview with MTV Snoop confirmed they had teamed up and alluded to the sound;
"It's a great record me and Pharrell did from top to bottom. It feels good and I'm happy to be back in the studio working with one of my favorite producers and homeboys. It's different — it's completely different than anything we've ever done. It feels good, sounds good, looks good."
Pharrell alluded to being in the studio with Snoop earlier in the summer when in with Big Boy's Neighborhood or Power 106's;
"Snoop's album is better than mine, It's Snoop Dogg. You're gonna bug out from the approach of what we did. We're almost done. The songs are done. Now I'm just adding the finishing touches…But dude. Snoop's album is better than mine."
Stay locked to DubCNN for the single and more news soon!