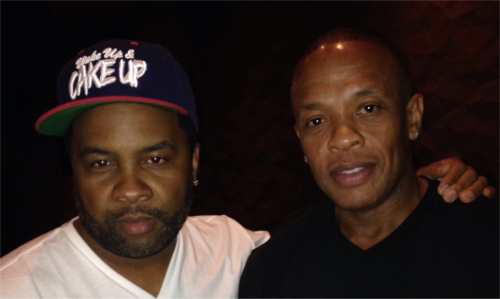 That's right, multi-platinum producer Bud'da, has recently re-united with the pioneering Dr. Dre.
Bud'da, who is heralded for his classic production on Westside Connection's 1996 debut album "Bow Down", was also instrumental in getting Dr. Dre's Aftermath Entertainment label off the ground.
The lead-single "Been There, Done That" off the good Doctor's platinum-selling, post-Death Row compilation, "Dr. Dre Presents..The Aftermath", was produced by Bud'da, as well as 5 other tracks.
As one of the first producers tasked by Dr. Dre to accompany him in building the Aftermath empire, Bud'da has had a storied career in being apart of many iconic projects such as the aforementioned "Bow Down" by Ice Cube's Westside Connection group and "Dr. Dre Presents…The Aftermath" for Dr. Dre, but he's also served as producer for Aaliyah's self-titled final studio album "Aaliyah", Xzibit's now classic "40 Dayz & 40 Nightz", Tank's "Force of Nature" and several other major releases.
Be on the lookout for more updates on a Bud'da and Dr. Dre collaboration soon!