Embodying traits from West Coast greats who came before them, Warm Brew's latest project Ghetto Beach Boyz is a true testament to everyday living in L.A. and the city's collective subcultures that place it at the center of today's music scene. Unified under an intriguing group name; Ray Wright, Serk Spliff and Manu Li hold the experience of a veteran roster as opposed to newly drafted teammates seeking to find chemistry, which solidifies them as a formidable force in today's game. This "Big 3" have developed their wide range of musical talents, styles, and skills, both individually and as a poised unit; providing creative combinations in cadences and choruses, and versatile verses in both rhythm and rhyme. Natives to Venice Beach (CA), this trio of ghetto beach boy'z album sheds light on one of the most diverse & crowd drawing regions of the city. Noted for it's tourist attractions, bohemian culture, struggling street artists, gangs & graffiti, Warm Brew stands alone on this vibrant yet vicious landscape, making their own rightful mark as well.
Having listened through their album numerous times, the project sounds like a culmination of hard work and sacrifice finally paying off after years of seemingly sitting on the cusp of success. With their debut single "Can Ya Blame Me?" being a display of infectious energy & patented chemistry deemed fit for a periodic tables, the west side tri-fector dropped a gem over polished production from long time beat supplier & crew DJ @Al_B_Smoov. The record is a natural blend of different styles asking more a hypothetical question, rather than it be a rap laced blame game by MCs who's artistry already speaks for itself. Eclectic in their sound, this triple threat brings to memory iconic hip hop crews like A Tribe Called Quest & Cypress Hill in terms of their distinct style and sense for originality.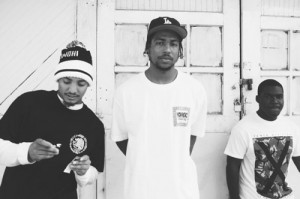 Following their leading single with another strong cut in support, "Whispers" is a more laid back record powered by L.A.'s street mentality when dealing with haters and homies, which at times can be one in the same. Immediately reminding me of Cleveland's quintessential gangsta quartet, Bone Thugs N Harmony & their choir like sound mixed in with flashes of Nate Dogg's (RIP) classic soulful sentiment. Serving as a middle finger to their doubters and critics while commending their true supporters, the Swiff D production (Schoolboy Q, Meek Mills, 50 Cent) aides in the Brew's killing of whispers and the bad mouthing stemming from their current achievements.
In association with Dom Kennedy's OPM (Other People's Money) imprint, the crew comes as advertised; authentic, dynamic and appealing. With two impactful singles leading the way, the project remains filled with quality tracks such as "Loose Ends", "A1Day1" and the Dom assisted record "Hold Onto Her", to solidify an album that speaks volumes beyond its tracklist. Warm Brew's Ghetto Beach Boyz is everything that makes the west coast what it is; references to beach life, its worldwide recognized gangsta culture, CA's coveted women, weed & weather, and its street's storied struggles come together in a creative manner that would have legends like DJ Quik, Warren G, Snoop Dogg all nodding their head in approval. It's been a privilege to cover the growth of such talented cats who remain humble while adamantly deserving of all their success, and in celebration of their efforts, I leave with you with their most recent work; a modern day tale of star crossed lovers Romeo & Juliet set as the theme for their latest visual "A1Day1". Enjoy.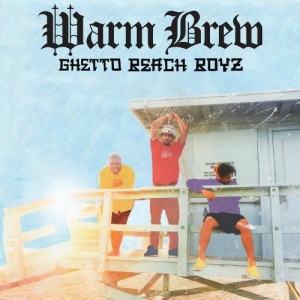 [Download: Warm Brew – Ghetto Beach Boyz | http://apple.co/1zsILLA]