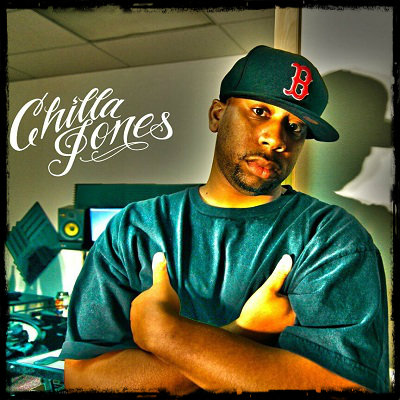 Recently, DubCNN caught up with one of the hottest MC's on the battle circuit right now, Chilla Jones.
Fresh off of the plane, before his battle with another hip-hop battle rap star, Dizaster, the one and only Dj Beanz orchestrated an exclusive interview with battle rap heavy hitter, Chilla Jones.
We find out Chilla's most lyrical MC's of all-time, what are Chilla plans after the battle rap, the intricacies of Chilla Jones' trademark style known as "SCHEMING", and much, much, more! Check the interview below, and drop a comment. Only on DubCNN.
Interview conducted in June 2015.
Questions asked by: West Haven Blast.
DubCNN: DubCNN checking in with rising star, and well known lyricist, Chilla Jones. What's good fam?
Chilla Jones: Not much homie. I just landed in L.A. and I'm about to get myself prepared for this battle tomorrow! Very excited for this one.
DubCNN: Let's start with the battle you have on deck which highlights yourself versus another well-known battle rapper, Dizaster. What is your personal assessment of the competition?…and when/where can fans catch this?
Chilla Jones: Dizaster is an amazing battler. Despite the tension we have, that's not really something I can deny. He's one of the best freestyle emcees alive, and he's also very aggressive and relentless in his rap style. This is going to be one of the biggest tests I've faced, but I'm ready! This will be tomorrow, June 27th, 2015, at a space called the "House of Gods" in Downtown L.A. The battle will be on Youtube in a couple weeks following the event.
DubCNN: You have been victorious in your last 13 sum odd battles. What keeps the sword sharp? Do you ever get bored with competition?
Chilla Jones: I tend to avoid accepting battles with emcees who don't motivate me in one way or another. Sometimes it isn't the emcee at all…sometimes it's the magnitude of the event or opportunity that will motivate me. But I just don't have what it takes to accept a battle I'm not motivated for. I keep my own sword sharp just by wanting to grow and be a better battler and lyricist. Ultimately, I'm competing against all my previous performances.
DubCNN: What is the state of hip-hop in your hometown of "Beantown", aka Boston, Mass.
Chilla Jones: Hip-hop right now is thriving. There is a lot of new talent emerging in the city and a lot of the bigger names in Boston hip-hop are welcoming in this new era, which I think is dope. There isn't a clash of generations or anything which is what I would expect from Boston and everyone is working together to try to build each other up. In a lot of ways I think we're still missing that front face as far as a mainstream artist from Boston but we have a ton of underground legends like Slaine, Termanology, Akrobatik and more who continue to represent Boston and New England as a whole like the stars that they are.
DubCNN: Who were your musical influences growing up fam?
Chilla Jones: My musical influences growing up were Eminem, Jay-Z Nas, Big Pun, Canibus, Rakim, Fabolous, DMX, The Lox, Method Man….so many. I'm even missing some I'm sure but that's who comes to mind. And all for different reasons. Some for their lyricism, some for their unique character, some for their flow or voice…Everyone I named has such a unique sound and that's usually what draws me to an artist.
DubCNN: What inspired you to pursue a career in music?
Chilla Jones: Just the need to express myself. Once I started rapping it was over lol… I fell in love with hip-hop. And I still am. Ultimately, songwriting is my aspiration. Making music is more therapeutic for me and fun but I like to just write songs. I get all sorts of ideas and everytime I hear a beat I feel like I can hear a hit record. So if I'm not making music for myself, i'm writing songs that hopefully someone else will be interested in. Battling is cool but music will always be my first love and passion in regards to hip-hop. I used to produce when I was younger with Reason and Fruityloops…eventually I lost the passion for that. Battling I love but I won't be doing it forever. Music, I can see myself doing until the day I die. Which hopefully, won't be for a very long time.
DubCNN: Which MC, in which battle, has given you the most trouble fam?

Chilla Jones: It's hard to say. I don't think any emcee has really given me trouble. The one battle I feel like I lost, it wasn't that I was beaten, it was that I beat myself by not remembering the last 30 seconds of my round. So I felt defeated. On camera, most people have that battle as being debatable, including me. But I FELT like I loss and I hold that as my only real loss on record.
DubCNN: You've recently been a judge for TOTAL SLAUGHTER, you have multiple co-signs from many music and entertainment luminaries, and still, it seems you've just hit your stride. What's on deck for you after the battle rap career?…And as you evolve, focusing more on dropping albums, will you continue to delve into the battle rap scene?
Chilla Jones: After battle rap, I just want to settle into making music and writing songs. I also wouldn't mind running a battle league. I used to run a league in Boston called "Shark Tank Battle Grounds" but it became way too much for me to handle as my own career got bigger, and I also felt like the other battlers in the city weren't taking advantage of the platform so, it became more of a burden than a benefit. I hope to bring it back someday though.
DubCNN: Describe to us your trademark style…referred to as "scheming".
Chilla Jones: Scheming, or "associative wordplay" as it's technically called, is basically when you chain link related terms that can fall under one topic. For example I used one in my battle in London last year that listed all tree parts:
"Lumberjack shit…. you the TREE in the FRONT,
What you don't get it? Makes sense cuz I'm LEAVIN EM STUMPED,
I had TWIG (to wig) and BARK on em, kill Cee from the jump,
Y'all ROOTIN cuz he BRANCHED out… till he LEAVES in the TRUNK"
So notice I used "Stump", "Twig", "Bark", "Root", "Branch", "Leaves" & "Trunk" in those 4 lines. That's basically what it is. Anything that can be broken down like that, you can scheme with. People say I'm the best in the world at breaking things down this way. I agree lol… it's easy to do, but it's difficult to do well.
DubCNN: What noteable collaborations have you had opportunity to be involved with?

Chilla Jones: I've collaborated with Dj Kid Capri on his "Top Tier" album which will be dropping soon. It's an album featuring all of the best music makers in battle rap. People are going to be shocked at how dope this album is! I've also been featured on a few different Slaine albums, which was an honor. He's been like a mentor to me for years. I have a few other things panning out so you may see some records featuring me from some big name artists in the months to come.
DubCNN: Even on your records, you hold nothing back lyrically. With lines like, "They got plots prepared,
But dudes is too RUBIX CUBE they whole BLOCK is SQUARES," – (BOSSTOWN), expertise with wordplay is evident. Who are your top 5 "lyrical" MC's of all-time?
Chilla Jones: Great question. To me the lyrical GOAT is Eminem. Easily. The other 4 I would put Big Pun, Rakim, Nas and… 5th spot is tough. I really like Lupe Fiasco and Fabolous. Not sure who should get the last spot honestly though.
DubCNN: Ok. Tell us about any new projects you have out, or coming out…and where fans can get information on these projects. Albums,Videos, Mixtapes, etc.
Chilla Jones: I just started working on a new project that I expect will be out first quarter 2016. I'm really excited for this one. My last project was titled "Welcome to Bosstown" and it really surprised alot of people my ability to make music because most people nowadays only know me as a battle rapper, and not so much a musician. In Boston I have that reputation but elsewhere people think I just hold it down in battles, so that was dope to see everyone's feedback and reactions to my music. Now I want to show people what I can really do on records! To hear 'Welcome to Bosstown", or for updates on this new project i'm working on as they become available, visit my website at www.chillajones.com.
DubCNN: Where can fans find you on social media?
Chilla Jones: You can follow me on twitter @chillajones, on IG: ChillaJones, and on FB facebook.com/chillajonesofficial.
DubCNN: Thanks a lot Chilla , from DubCNN. Any last words?
Chilla Jones: Salute to you and DubCNN! Big shoutout to everyone supporting me, in Boston and everywhere, and everyone apart of #TeamChill! Much love!
You can check out the latest Chilla Jones battle, versus Dizaster, below.