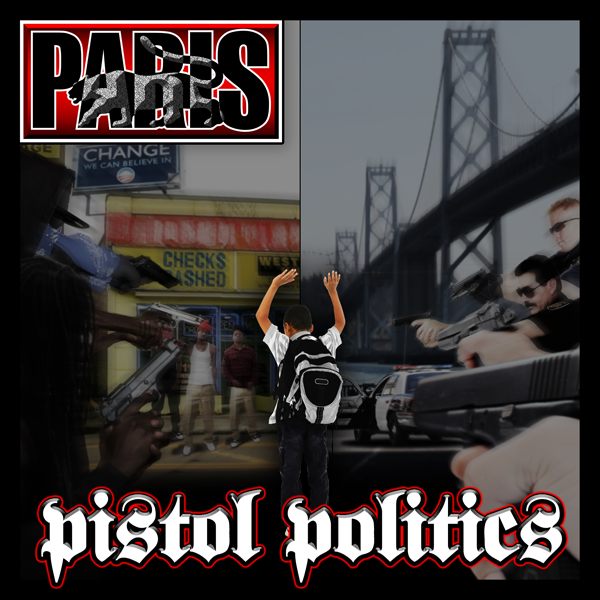 West coast legend W.C. once had an album with the title, Ain't a Damn Thing Changed. For him it referred to his unchanging status in the neighborhood despite increased attention from his ability to control a microphone. For Hip Hop stalwart Paris the phrase takes on a different meaning. When he made his debut in 1990 with the fiery The Devil Made Me Do It he talked about inequalities and injustices in the black community both committed by police and done to ourselves. Well, the more things change the more they stay the same and after a seven year hiatus Paris is back to let us know that Ain't a Damn Thing Changed.
Paris stopped by Microphone Masters to talk with J-Luv about his Hood Politics project. Music with a message is often met with resistance during the promotion phase. So how difficult does it make it for Paris to raise awareness for a project like this? "It's hella hard because everything is an uphill struggle. When you are trying to do things when you actually care everything becomes an exception to the rule. Everything becomes more difficult. It's like pulling teeth to get people to do what they already know they should be doing.
For example, I am dealing with promo for radio. Here is a prime example. There are a gang of people that I know on the West Coast. I mean, I've been doing this for a long time and I know hella people. And I'm having conversations with people behind closed doors that are busy coming up with excuses as to why they can't do something even though they love the music."
Paris goes on to let J know what his ultimate goal is for this project that features heavyweights like E-40 and W.C. "All I really want to do is spread it (the word about the project) and let people know that there is an alternative to what is presented on a daily. That there are people that care about the community that make music that reinforce what people believe when they can't find artists that are saying what they really are passionate about. I mean, the black lives matter movement…this is pretty much the soundtrack of that."
Check out the entire two part conversation in Episode 114 of Microphone Masters Radio where Paris shares his views on how changes in behavior are best achieved, gun control and what keeps him occupied between albums.
http://www.dubcnn.com/2015/10/07/microphone-masters-radio-episode-114-with-paris-interview/