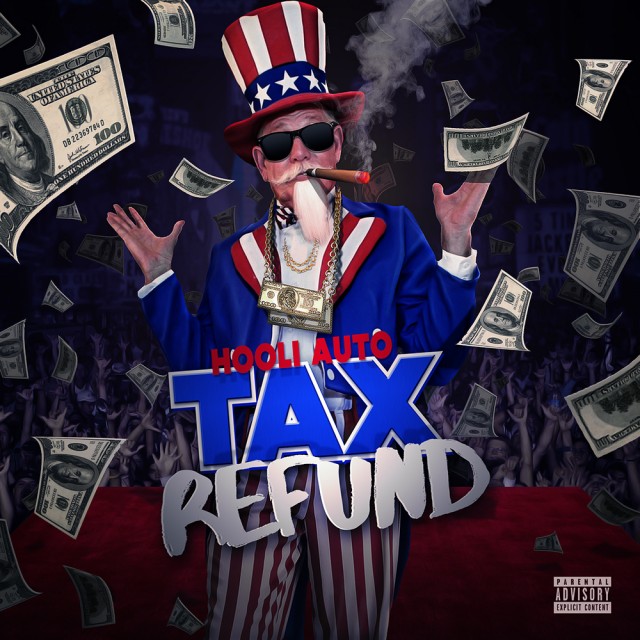 Just in time for Tax Season Hooli Auto drops his latest single since his last album with Spice 1 'Thug Legacy'.
The San Francisco Bay Area rapper, producer, engineer and actor started his music career in 1988 and has gone on to collaborate with many artists such as Spice 1, B-Legit, San Quinn, Daz Dillenger, MC Eiht and many more. Hooli Auto has had music featured on MTV's Pimp My Ride, Date My Mom and Next.
Hooli Auto's returned this week with a new solo single 'Tax Refund' is a colorful creative story of his underground black market hustle during the most profitable time of the year, Tax Time!
The production is just as colorful as the lyrics and the hook will have you singing along all the way to the bank. Tax Refund is the kick off to Hooli Auto's new album 'West Wood'. Listen to the single below and cop it now via iTunes.
Hooli Auto  – Tax Refund (Stream)
You can find more from Hooli via Facebook, Twitter or Instagram.