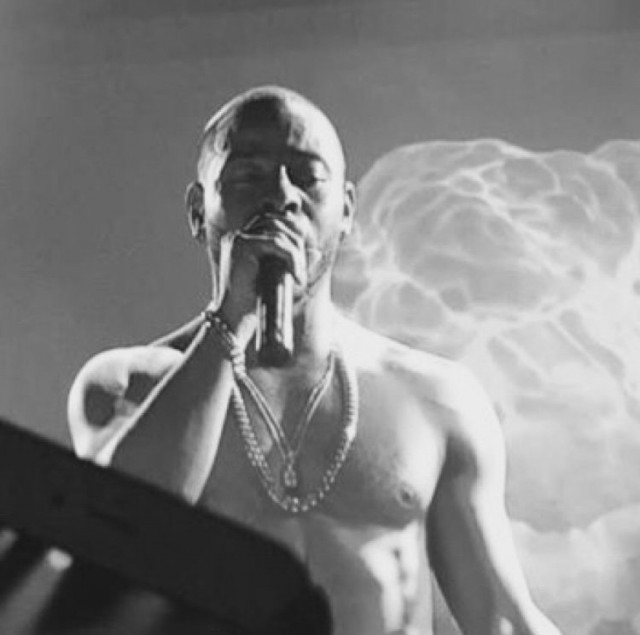 Recently, Eric Bellinger released Eventually — a brand new, sexy and smooth 9-song EP. Especially geared for the ladies, Bellinger recruits League Of Starz, D-Mile, Bongo and YFS' own SoufWest among others for this special project that's drenched in intimacy and romance all while delving into relationship rollercoasters and ultimately, love… Eventually.
"On this 9 song EP, I touch on everything from sliding in the DM on the 1st track, to showering our ladies with gifts, making up for working so much and not being there to give them the time and attention they deserve. But at the same time, still assuring them that we Notice and appreciate everything about them. Towards the end of the project, I speak on opening up and being vulnerable while also holding them accountable to having their stuff together and being ready when that special someone finally arrives. It may sound far fetched but I believe it can and will happen… Eventually." – Bellinger
Meanwhile, Bellinger's current radio hit "Valet" has received nearly 10 million plays on Spotify and is a #1 Most Added Song at Rhythmic Radio. With features by Fetty Wap and 2Chainz, "Valet" is currently climbing at #32 on Billboard's Nielsen Rhythmic National Airplay chart. Stay tuned for Bellinger's upcoming "Valet" music video to be released soon.
Download "VALET" featuring FETTY WAP and 2 CHAINZ on iTunes
Bellinger will return overseas for another international tour kicking off March 24th with stops in Berlin, Barcelona and Copenhagen. Exclusive footage of the Eric Bellinger Tour is documented on his #WuWednesday series released on his YouTube channel. Follow Eric Bellinger on Twitter.
Download the ERIC BELLINGER – "EVENTUALLY" EP
EVENTUALLY TRACKLIST:
1. Repeat Produced By: The Nominees
2. Designer Produced By: Th3ory and Bizness Boi
(Additional Keys By: DJ Camper)
3. I Can Tell Produced By: Bongo
4. Lay Up Produced By: Th3ory and Bizness Boi
5. Mood Produced By: BeazyTymes
(Additional Keys By: DJ Camper)
6. Plush Duvet Produced By: League Of Starz and DJ Camper
(Additional Keys By: DJ Camper)
7. Notice Produced By: D Mile
8. Mean What You Say Produced By: Butta-N-Bizkit
9. Can't Hurry Love Produced By: SoufWest
INTERNATIONAL TOUR DATES:
March 24th Berlin, Germany
March 25th Brussels, Belgium
March 26th Rotterdam, Holland
March 27th Cuxhaven, Germany
March 29th Colgone, Germany
March 30th Chemnitz, Germany
March 31st Vienna, Austria
April 1st Zurich, Switzerland
April 2nd Osnabruck, Germany
April 2nd Bielefeld, Germany
April 3rd Wiesbaden, Germany
April 6th Barcelona, Spain
April 7th Copenhagen, Denmark
April 8th Untermeitingen, Germany
April 8th Munich, Germany
April 9th Mannheim, Germany
April 9th Frankfurt, Germany
April 10th Beek, Netherlands
ABOUT ERIC BELLINGER:
Born and raised in Compton, CA, Eric Bellinger is well known in the music industry as a critically acclaimed songwriter and now as a solo RnB artist with sinfully smooth vocals and an affinity for soulful songwriting.
"…This Grammy-Award winning songwriter has been able to establish
a reputation for himself that has him working alongside
the likes of Chris Brown, Ne-Yo, Tank and Justin Bieber to name a few."
– Billboard
Since 2013, he's racked up more than 80 song placements while co-penning hits for such pop and R&B stars as Usher ("Lemme See"), Justin Bieber ("Right Here"), Selena Gomez ("Intuition") and Chris Brown ("Fine China" and "Love More") to name a few. He also won his first Grammy Award for his contribution to Brown's best RnB-crowned album, F.A.M.E. Bellinger's extensive discography also spans to RnB royalty like Jennifer Hudson, Trey Songz, Janelle Monae, and Boyz II Men to hip hop chart toppers Nicki Minaj, Kid Ink, The Game and Nelly.
"Over the course of the past two years,
Bellinger has become a go-to-writer for RnB's elite,"
– Life+Times
For press inquiries, contact Greg Miller: greg@bighassle.com