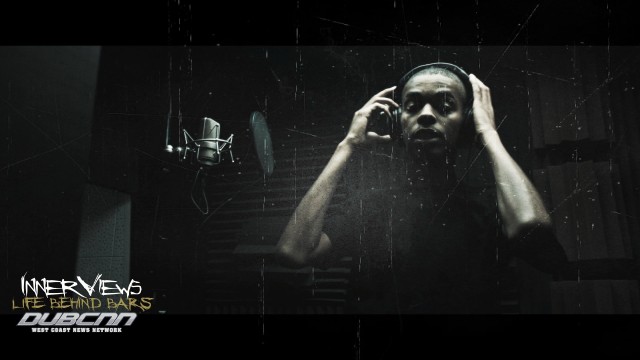 Not many mixtapes get a written review, let alone a thoughtful and thorough one, but recently featured Inner Views: Life Behind Bars' artist Trizz's Pull Up 2 tape is worth a deeper look considering the faithful following he's been able to cultivate throughout the years. A follow up to his first Pull Up tape, which dropped back in January '15, this November '15 release was just as potent as the first shot, if not more.
Setting it off with that trademark west coast sound including heavy, even slightly exaggerated synths and thunderous 808s, his record "Sit Wit Us" is an opening statement that draws a clear line of separation between him and his cowering competition. See, while Trizz "was chasin' his dreams, niggas was chasin' bitches", and it shows, as the fully independent MC sits at the head of the table with his New West family, full off success and already up for seconds.
Transitioning to a record I witnessed being recorded during the making of our Life Behind Bars episode, Trizz tempers his actions and reactions toward hating remarks and marks alike on "Trippin". Spoken over a darker, more dooming beat, allowing the Inland emcee to air his frustrations with his fans on wax, explicitly expressing his emotions in ways that genuinely connect with his listeners. "See About It," featuring Cali Stacks, keeps true to its title as Trizz promises to keep it G about his business, boldly stating he's willing and waiting to prove any doubting Thomas(es) and non-believers still denying him his claim. Digging deep into his Compton roots, his adamant and slightly arrogant attitude has paved the way for his success, and in turn,has mirrored a key aspect of the iconic group's greatness.
The self-titled track "Pull Up," featuring musical mentor Brotha Lynch Hung, is without a doubt one of the tape's standout joints with a beat fit for The Penguin creeping through Gotham's sewers in Tim Burton's Batman Returns. Showcasing both his storytelling and harmonizing skills, Trizz calls on the OG to help him settle some beef and silence a couple loudmouths around the way. Following up with a notable feature from fellow IE creative Curtiss King, "WCC" is an extremely funky and distorted sound tailored to Trizz's tales of west coast living. Stuck in his west side ways "talkin' dumb slick over Curtiss King drum kits," you can sense the strong chemistry between the two Inland Empire ambassadors.
Now anyone that is an actual fan of Brotha Lynch's stellar apprentice isn't surprised by a feature from AMB partner Chuuwee, but nevertheless it doesn't diminish their abilities to match up and tag team a track like the WWF's Hardy Boys on "Just To Clarify." Regardless of the circumstances or how you cut it, these homegrown talents have cultivated a solid and supportive fan base, toured the country, gone overseas, ultimately providedmore than enough clarification on their rap status for those seeking it. Paying homage to his adopted hometown on "Inland," Trizz paints a gangsta picture on the AC3 beats-crafted canvas, framing and bringing into focus a vivid view of what's known as the Insane Empire throughout Southern California.
Bringing the homie Chuuwee back on "Just Wait," the blunt-twisting tandem express their unbreakable belief in one another, reestablishing their founding faith as resilient rhymers who have made successful careers amidst all the haters and naysayers. Jumping over to a more soulful cut, but still celebrating his independence on "I Won't," Trizz shows he's one of the hardest working artists along the coast and doesn't shy away from letting his listeners know. Now whether that's taken as boasting or bragging, the man always validates his words with his actions, always active and chasing after the next opportunity for you to better know his name.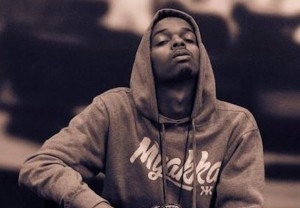 "Fraction," featuring Tha Chill, and "Be Careful," featuring Jeserael Sedera, continue capturing Trizz's trademark dark/gangsta sound, speaking on the CA science recognized as gang banging and the hostile hustling environments that have influence both his life and music. The airy production on Pull Up 2's closing track,"1am," lets you know that college was never apart of this 23-year-old's plan, and in fact, that he made change off his slang with that same knowledge. Along with the attitude to "stay ready so you never have to get ready," he places the period on yet another chapter to his already lengthy and storied career, rightfully taking pride in his work and reflecting on all he's accomplished in the early a.m.
All that said, my role as a fan of hip-hop, and as always as a writer, is to give credit where it's due, and Trizz is more than deserving of all the artistic acknowledgment that comes his way. I have witnessed his dedication, determination and drive first-hand, and can testify that he puts in all the necessary work (and then some) to be the sustained and successful artist he's been noted as these past years. A project like this could be the climax for so many other aspiring artists out there, but knowing what's to come, this is only a catalyst leading him into a fruitful future. Always expect more from Trizz, because that's what you'll get without having asked for it.
Cop Pull Up 2 on iTunes.