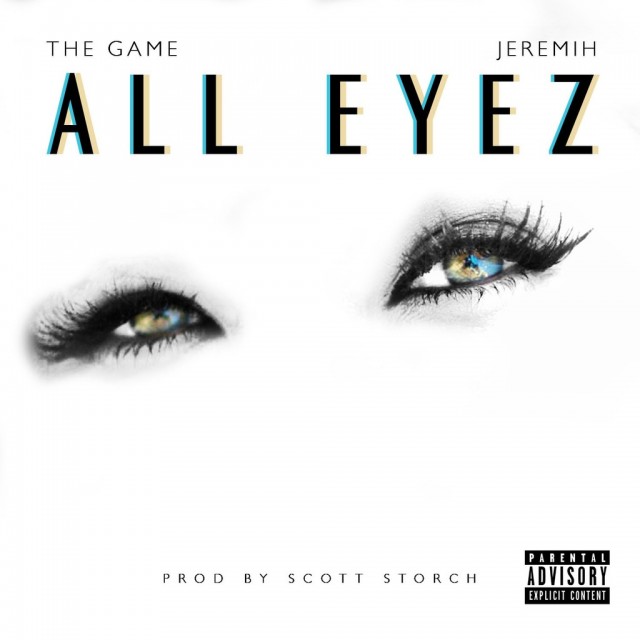 THE GAME RELEASES NEW SINGLE
"ALL EYEZ"
FEATURING JEREMIH
A&E DOCUSERIES STREETS OF COMPTON
IM3 MOBILE GAME BLOCK WARS
Compton rapper The Game has just delivered a brand new summer jam entitled "All Eyez". Produced by Scott Storch, The Game reminisces, sweet talks and romances his lady while recruiting a serenade by R&B crooner Jeremih. "All Eyez" is the lead single from The Game's forthcoming album 1992 due out later this year via Entertainment One Music/Fifth Amendment/Blood Money.
"I feel like no matter where I go, they're always watching," notes The Game.
LISTEN TO "ALL EYEZ" ON SOUNDCLOUD
Recently, A&E premiered The Game's 3-part docuseries "Streets of Compton" that chronicled the city's transformative history and featured exclusive interviews from past and current Compton natives who persevered and survived with pride. The booming 11-track musical companion is entrenched in West Coast funk and features Compton artists Problem, Boogie and producers League of Starz and Bongo among others. Billboard Magazine hailed the new docuseries as "A Perfect Straight Outta Compton Companion Piece".
"I just think that there are a lot of things about Compton that people haven't seen or heard thus far," explains The Game. "So we went and really grass rooted this documentary. I think a lot of people are going to walk away more knowledgeable about the city".
WATCH "STREETS OF COMPTON" ON A&E ONLINE
DOWNLOAD "STREETS OF COMPTON" ON ITUNES
Stay tuned as The Game has also ventured out with IM3 Gaming Studios for a brand new mobile game called Block Wars, which is set for release at the Apple Store and Google Play on July 29th. Block Wars sheds light into the violent nature and turmoil of the streets as it transforms the player into The Boss who must navigate and control the black market. The app will also be released with an accompanying album with exclusive music featured in the video game.