Last month we reported that LA rapper, Quiz, was set to drop his new project "You're Not Alone" after dropping his new single.
The DubCNN alumni released his sophomore project, "Air Max 90's" for free download last year, the follow up to his 2012 smash "Dope Kicks, Fresh Hats" – and was last on DubCNN last month with his new single "Need In Ya Life" featuring Damani Nkosi & Ghrimm.
The album is out now and features classic new records including "Walls Down" featuring Jake & Papa, the lyrical smash alongside fellow DubCNN vet Bad Lucc on "Lights Out" as well as other features from Ill Camille, Big Pooh, Thurz and many many more. Not only that but the record is fully laced by The Teamsterz so you know it sounds crisp.
Stream below and support via iTunes today.
Quiz "You're Not Alone" (Stream)
Quiz "You're Not Alone" (Tracklist)
01) Intro
02) Win Like ft. Rapper Big Pooh & Walter French (prod. by The Teamsterz)
03) Tell Em Goodnyt ft. Namebrand & Ghrimm
04) Separation feat. Thurz & Brooke Jean
05) Need In Ya Life ft. Damani Nkosi & Ghrimm (prod. by The Teamsterz)
06) Walls Down feat. Jake&Papa
07) Summer Thoughts feat. Ill Camille & Gee Blaire
08) Make Me Feel feat. Chubby Jag & Alex Simone
09) Plaques On The Wall feat. Lavell street, Ghrimm & Walter French
10) Lights Out feat. Bad Lucc
11) You're Not Alone feat. Walter French & Alex Simone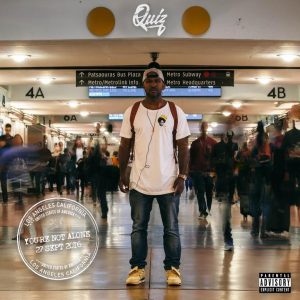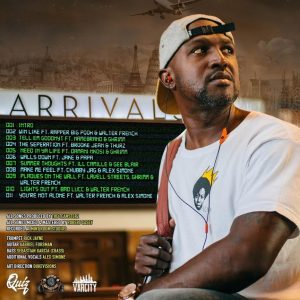 Enjoy the release and ensure you follow Quiz on Twitter and support the release via iTunes.