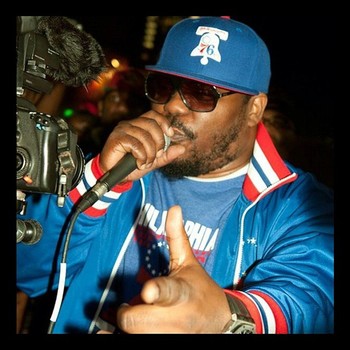 The Broad Street Bully reasserts his dominance over the City of Brotherly Love on the Bink! The Humble Monsta-produced track with bars like, "The reason Philly even on the map, me / The reason your silly ass rap, me."
After Beans and State Property appeared in a BET Cypher at this week's Hip Hop Awards,Meek Mill claimed he was the one who set up the feature for the city.
The beef stems back to before Sigel appeared on Meek Mill's "OOOUUU" diss track directed at The Game. After Beans claimed he helped Meek and Omelly write for the song, Meek Mill affiliateTeefy Bey punched him backstage at the Bad Boy Family Reunion Tour stop in Philly.