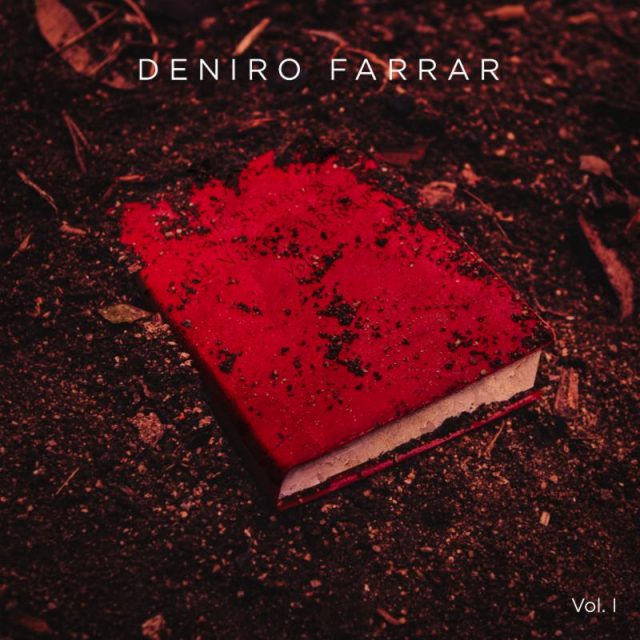 There is power in words. When read, studied, and staunchly committed, those words cradle the spark to light the wick of revolution. North Carolina "Cult Rap Leader," thinker, and maverick Deniro Farrarrecognizes, reveres, and respects that power in the first installment of his two-part EP series Red Book.
A disciple of Sun Tzu, Angela Davis, and 2Pac, he holds nothing back on the six-song EP available today. The artfully unpredictable soundscape anchored by Farrar's raspy delivery and taut wordplay instigate both thought and movement with an urgency expressed in the opening first lines: They're playing a different game these days, man. It's the long game. Pay attention.
Farrar was inspired by the literature he saw in Black Panther documentaries, eventually picking one up at Revolution Books in New York City. "The music on the EPs is the foundation. I wanted to make a revolutionary body of work that anybody can understand. I'm telling people things they need to know whether it's about oppression, economics, food, or gentrification. It's all the blueprint."
Since picking up a mic in 2010, the Charlotte, NC native has spread his "Cult Rap" over ten acclaimed projects, including 2012's fan-favorite breakout Destiny Altered,and performances alongside everybody from Kendrick Lamar, Nas, and Wiz Khalifa to Young Jeezy, Wale, and Public Enemy.
"'Cult Rap' is music based solely on substance," he explains. "You could have a trap beat or a jazz beat; it's all about the substance of the lyrics and the message. I'm spearheading the movement. It lives on stage when those people are there in the crowd singing back to me."
It's this material and his willingness to share a sincere and sometimes imperfect worldview that has resonated with fans. "I'm still finding myself, so I won't sit up here like I've got all the answers," he admits. "I have made mistakes so I can't get too far gone on being righteous. I don't want to ever present myself as perfect. I just want to be real."

The biting critiques on the new batch of music, however, come with a glimmer of hope. "I think we can get back to where we need to be, but it's going to take a lot of work. I'm watching it all around me. I just want people to open their eyes and wake the fuck up."
Red Book Vol. 1 tracklisting
Intro

Gentrification

Going Down

Where I Come From

Mankind (Interlude)

Stuck With Me
Connect with Deniro Farrar