This is the West Coast version of The 45 Best Hip Hop Music Venues in America from GoodDeedSeats – exclusive to DUBCNN.
The venues listed here also book acts, and/or their deejays spin records, from other genres. So being exclusive to rap or hip hop was not a prerequisite to make this list.
To be one of the best music venues listed here, you first needed to be on the West Coast. And you needed music knowledge, respect, and passion for music.
And it doesn't matter if you book hip hop artists seven nights a week or just sometimes.  What's important is whenever they take the stage your venue does everything it can to ensure that the performer connects with the audience.
As you'll soon read, the venues listed below know, respect, and have a real passion for hip hop music. They consistently attract great artists and if you like hip hop, then you ought to check these out.
Los Angeles, California
The Echo & Echoplex
If you can only attend one club in L.A., it should be The Echo & Echoplex (the venues are around the corner from one another).  This is the destination in La La Land for major touring acts, local burgeoning bands, and dance nights.  It's basically one of the coolest clubs in the nation with superior sound and a world class staff.
Oakland, California
The New Parish
The New Parish has a clear and power sound system as well as marvelous sight lines.  You'll enjoy the vibe and appreciate the type of crowds this establishment draws to its rap and hip hop shows.  You'll also love their patio.  When it comes around to picking the best venue in the East Bay, The New Parish is always in the running.
Portland, Oregon
Jones Bar
Are you a fan of 80s and 90s rap and hip hop?  If you are, then head to Portland and visit Jones Bar on Couch Street.  Here, deejays spin nothing but 80s and 90s dance music.  General manager Mike Reed has put together a delicious dinner menu, refreshing hand-crafted cocktails, and loads of period specific memorabilia.  Jones Bar possesses the largest Light Brite on the west coast.
San Diego, California
Onyx Room
There are lots of reasons to go to the Onyx Room, recently voted San Diego's number one night club.  There's world class deejays spinning the latest in rap and hip hop (among other genres), the professional staff, and the Broadway quality stage effects.  The main reason to come to this night club, found in the city's Gaslamp District, is the people.  Onyx room attracts a friendly, up-for-anything, energetic crowd.
San Francisco, California
Brick and Mortar Music Hall
The first of our four music venues from San Francisco is in the Mission District.  The Brick and Mortar Music Hall is a cozy venue with pristine audio, good-mannered bartenders, and cheap beer (at least for the Bay area).  If your favorite hip hop artist is booked here, you'll definitely want to procure concert tickets.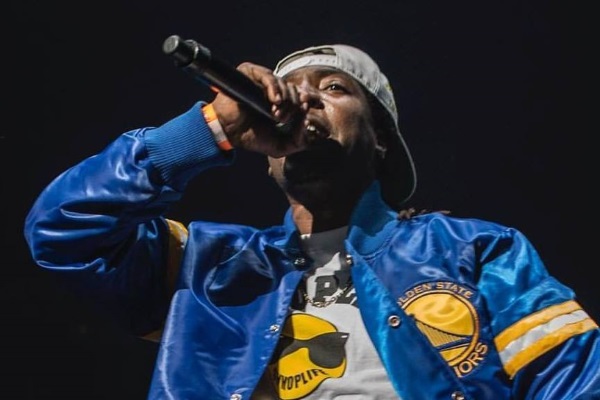 'ST Spittin performing at Brick and Mortar Music Hall.  Image courtesy of venue's Facebook page.
Raven Bar and Lounge
We move to the Soma neighborhood for our second San Francisco addition, Raven Bar and Lounge.  This fine establishment bills itself as part speakeasy, part lounge, and part dance club.  The latter is where you hear the latest in rap, hip hop, and other genres.  This friendly destination lays claim to three bars and two dance floors.
Temple Night Club
General Manager Benjamin Tom is marshalling the Temple Night Club in a positive and responsible direction.  The club is looking to bring quality and integrity back to the local music scene.  They are also the most environmentally friendly night club on our list.  The other cool thing about Temple, they have a light system with 50,000 programmable LED bulbs!
The Chapel
We started in the Mission and we end in the Mission.  The Chapel is an award-winning live music venue, restaurant, and neighborhood bar (the neighborhood being the Mission).  No, it wasn't originally built to be a chapel; it began life as a mortuary.  The Chapel has a 40-foot high arched ceiling and frequently books the nation's top touring rappers and hip hop artists.
Seattle, Washington
The Crocodile
Beastie Boys, Talib Kweli, Cam'Ron, Hoodie Allen, and Macklemore (of course) have all graced the stage at the historic The Crocodile.  The venue opened in 1991, closed in December of 2007, and then opened again in 2009.  When there's no live music, there's a deejay spinning platters, or karaoke, or an open mic night, or something fun like that.  Arrive early and get yourself a beverage and a slice of their scrumptious hot pizza.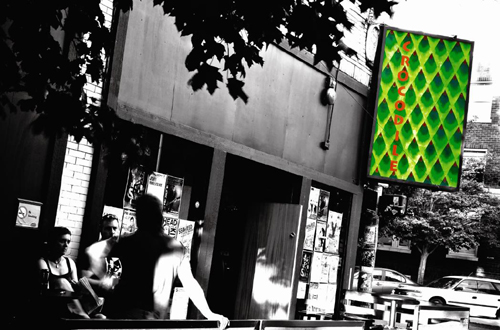 Compiled by Jennifer Mandy for DubCNN.com