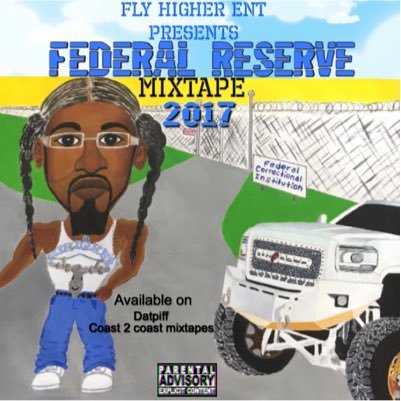 Today DubCNN brings you new music from up-and-coming hip-hop artist Hustlematic aka Ballaholic. Hustlematic was recently released of incarceration in the feds on March 30th, 2017. He hails from the west side of Compton, via Las Vegas. Hustlematic was on my music grind heavy before incarceration. He has two mixtapes, and an LP completed to date titled, "Diary of a Hustler" & "Blueprint of a Baller". His LP is titled "West Coast Trapp House" Majority of production handled by Poetic Beats, and King T. Tela is a good friend of mine. King T has produced a remix for one of his songs from the LP "West Coast Trapp House" with E-40 called "Bankroll" Check the Hustlematic SoundCloud page Here: www.soundcloud.com/balla-holic.
Also check out his son, Leslaflame; young sound, and making alot of noise right now:
www.soundcloud.com/leslaflame
Follow Hustlematic on Twitter. Only on DubCNN.