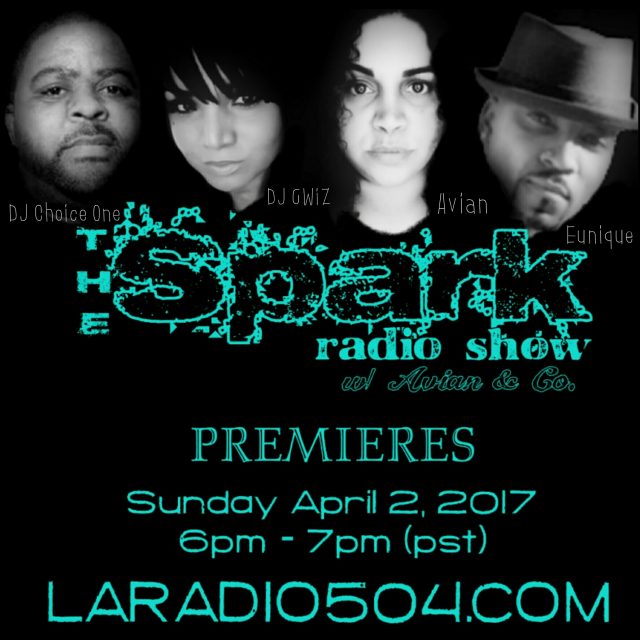 The Spark premieres Sunday April 2nd 6pm-7pm pst
On LaRadio504.com
Join DubCNN's own Avian Emelle with DJ GWiz, Eunique Hakeem, and KDAY Dj, DJ Choice One; produced by DJ Clazzifyde. Avian Emelle, who is also an editor for One West Magazine and eccentric fashionista, will be hosting the show; which will air every Sunday 6pm-7pm PST, starting this Sunday 4/2/2017. Follow Avian on Instagram. Only on DubCNN.
Get wise "WiZ-dom" tips and advice on everyday issues from the perspective of DJ GWiZ twitter/ig @GwendolynSantiago
Get a dose of reality from Eunique Hakeem's "Reality Check" Twitter/ig @euniquehakeem
Old School R&B mix brought to you by DJ Choice One twitter/ig @djchoiceone
The No Me Diga celebrity news presented by the Fabulous Fabiola.
Special guests and much much more!!!
Produced by DJ Clazzifyde @DJClazzifyde