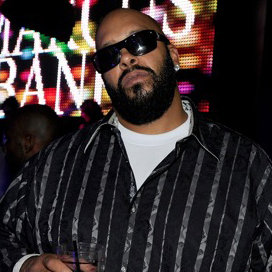 Currently incarcerated hip-hop mogul, Suge Knight, has allegedly revealed who he believes to be Tupac Shakur's true killers.
Suge's lawyer, Thaddeus Culpepper, produced a signed affidavit that stated, "Knight has known for many years that Reggie Wright Jr. and his ex-wife Sharitha were behind the murder of Tupac and attempted murder of Knight," Daily Mail reports. Culpepper also admitted that Suge knows that Wright had an involvement with Biggie Smalls' murder, as well.
On September 7, 1996; 2pac was shot in Las Vegas while riding in a car with Suge Knight. The rapper died six days later from his injuries. He was 25 years old.
Only on DubCNN.