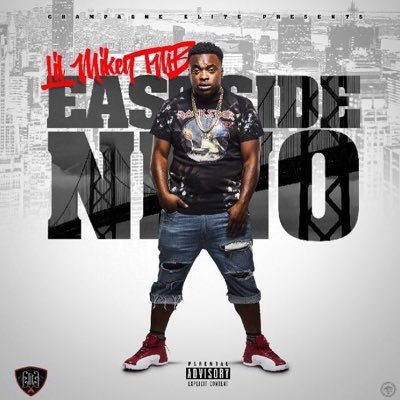 Hip Hop Artist, Lil Mikey, was born and raised in East Oakland, California. Growing up, he always had a passion for Hip Hop because the emcee was influenced heavily by his uncle, MONEY-B, 2PAC & THE DIGITAL UNDERGROUND. By (2006) age 16, Lil Mikey started taking music and exploring the Hip Hop scene more serious by recording songs for Myspace while printing up his first mixtape to distribute in the city.
Lil Mikey debuted his first single "Better Day" in 2010 off his solo mixtape called "Yung, Rich, Fly& Flashy mixtape" on the label. This single was a symbolism of his artistry and set the city on fire and would let every rap critic know that Lil Mikey is a force to be reckoned with on the Bay area musical scene. In 2012, the label parted ways due to differences, and Lil Mikey released his second mixtape called "M.O. E MIXTAPE"(MIKEY.OVA.EVERYTHING). During this time, Lil Mikey got caught in the crossfires, and was shot 5 times in which led him to be in a coma for -3- weeks,
After his extensive recovery, Lil Mikey released another mixtape in 2014 entitled "Mr. Untouchable" vol. 1 in which continued to display his diversity in his musical delivery on the rap scene of Oakland, California. Fast forwarding to today, Lil Mikey created a new imprint called– Money Boy Entertainment, as well as, garnered the support of CEMG. Lil Mikey is now managed by Money-B of Digital Underground.
Lil Mikey, is currently under a joint label venture that includes his own imprint and CEMG. In 2017, fans can expect to hear more music from the emcee including "Eastside Nino Mixtape" that will drop in first quarter. Only on DubCNN.