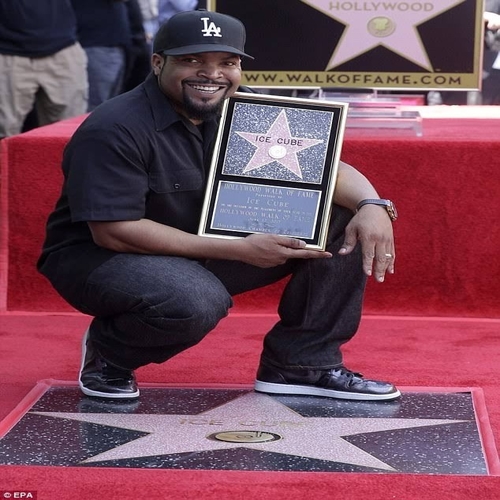 Legendary West Coast hip-hop rapper/producer/actor, Ice Cube, received his well deserved star on the 'Hollywood Walk of Fame' today. This honor was accompanied by a ceremony that included many entertainment luminaries that came out in support of Ice Cube, including John Singleton, Dr. Dre, MC Ren, DJ Yella, and more. Ice Cube spoke at the highly publicized unveiling, thanking his parents Doris Benjamin and Hosea Jackson for their continous support.
"Thank you mama for always supporting whatever I wanted to do, whether you was with it or not, you said, "As long as it kept you off the street, you can do it,"' he said, according to ABC7. 'A lot of guys don't have their fathers around, and if you want to make a man like this, stay around your sons. Stay around your kids."
Congratulations Ice Cube, from DubCNN!
Streaming live from the Hollywood Walk of Fame Ceremony. Tune in here: https://t.co/NK8TConEwb pic.twitter.com/Wc1pQ5h8SL

— Ice Cube (@icecube) June 12, 2017
.@drdre and O'Shea Jackson Jr. were on hand for @icecube's Walk of Fame ceremony https://t.co/V2VlNnPJsV pic.twitter.com/wNDoFv6tra

— Variety (@Variety) June 12, 2017
"It was a good day" for @icecube ​! The rapper, actor and producer received his star on the Hollywood Walk of Fame https://t.co/ShtuW2Lnq7 pic.twitter.com/Ta6Rs8kfyw

— ABC7 Eyewitness News (@ABC7) June 12, 2017