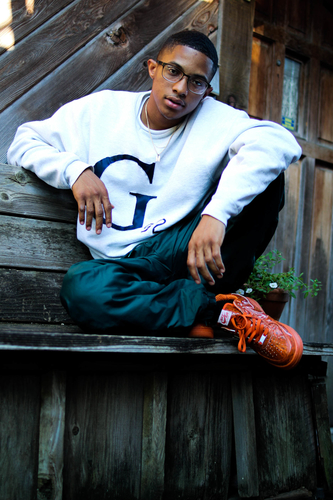 Today DubCNN sheds light on up-and-coming hip-hop artist, Tre Mak Feezy
Born-and-raised in crime-infested San Bernardino County, Tre Mak Feezy found himself getting caught up in gang activities at a very young age. Raised primarily by his grandmother and his young mother, Tre Mak was introduced to the street life and given hard knock responsibility before he was ever ready for it. Growing up as a fatherless only child, Tre Mak turned elsewhere for motivation and inspiration. When he wasn't involved in disorderly acts, he found peace skate boarding, writing music and poetry, as well as Krumpdancing and jerking in his earlier days. The one thing that always stuck with Tre Mak was his love for music. Growing up having an uncle as a writer and a producer, he had somewhat of an outlet and a source to be able to actually create and learn about the music world. He has been influenced by many musicians including NWA, Erykah Badu, Lauryn Hill, Snoop Dogg, Dogg Pound, Bangin on Wax, and Suga Free. Tre Mak recorded a few songs at the early ages of 13 and 14, and has consistently written music throughout his life; often times to help cope with the harsh realities he has been forced to deal with.
Check out new music from Tre Mak Feezy below, titled "Gassin", and stay tuned. Only on DubCNN.
SOCIAL MEDIA
https://mobile.twitter.com/tremakfeezy
https://www.instagram.com/tremakfeezy/
https://soundcloud.com/tremakfeezy