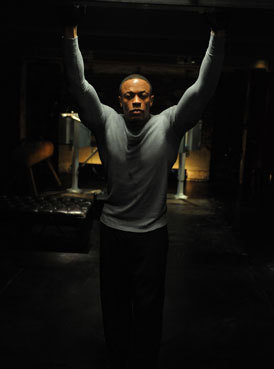 Dr. Dre's once-anticipated Detox is no longer. However, a new version of the previously-leaked "Topless", has leaked out today. Exclusively on ChadKiser.com, this "Topless" version features a never-before-heard verse from Dr. Dre.
"Topless" opens up with the Chronic producer/rapper reminiscing back to 1996 and leaving Death Row Records behind, rapping "1996, I left it all behind / 'cause I ain't got no roof on mine / I had to jump ship…" The verse continues on with Dre looking to brighter futures and mentioning Detox more than once and "putting that chronic in they system like I used to do'em".
After Dre's verse, the song continues into the hook before Nas explodes into the second verse.
Article via Chad Kiser.