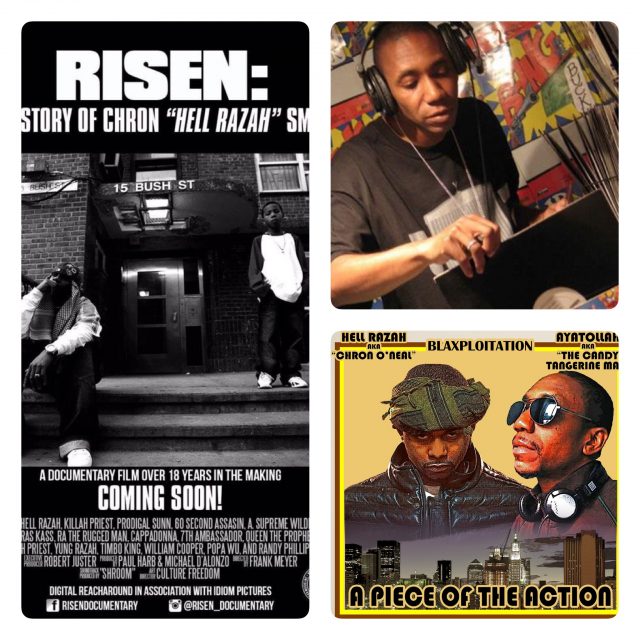 Wu-Tang Clan affiliate and 'Sunz of Man' legendary emcee, Hell Razah, has just released his new collaborative album with Ayatollah, titled 'A Piece of the Action'; inspired by the 1970's iconic action/comedy film, starring Sidney Poitier and Bill Cosby. Stream and/or download the project below. Follow Hell Razah on Twitter. Only on DubCNN.
Download "Hell Razah x Ayatollah – "Blaxploitation: A Piece of the Action" Here
A Piece of the Action (film)
A Piece of the Action is a 1977 American crime comedy film directed by and starring Sidney Poitier and co-starring Bill Cosby. It was the third film pairing of Poitier and Cosby, following Uptown Saturday Night (1974) and Let's Do It Again (1975). The films are considered a trilogy, even though the actors play characters with different names in each film. It was also Poitier's last acting role for more than a decade, as he focused his attentions on directing only.