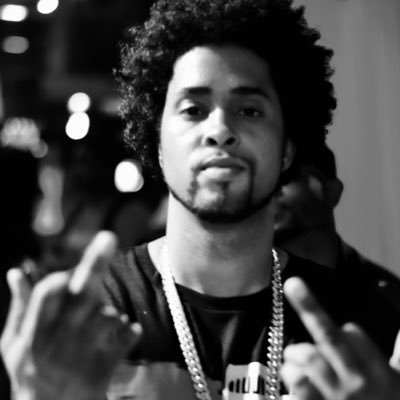 Atlanta rapper Runway Richy is excited to release his highly anticipated follow-up mixtape China Cafeteria 2.5 hosted by MTV's DC Young Fly. Runway Richy has recruited all-star features for this special project, including Gucci Mane, Trae Tha Truth, London Jae, Scotty ATL and producer FKi Saucelord Rich and Beat Monster Marc.
Runway Richy explains, "China Cafeteria is a landmark in my hometown of Decatur, GA. People of all walks of life come through there and everyone has a different story. I've seen single moms feeding their 4 kids with $20, local hustlers coming to get a quick $3.45 plate so they can get back to the trap and just the average working man getting an affordable meal. This project is about our stories."
He continues, "I named this project 2.5 because I went through a lot of stuff since the original EP… nearly dying in the car accident, learning to walk again, performing on crutches and every other obstacle in between. It's been a crazy time, going to hell and coming back, so I felt just calling it Part 2 wasn't enough. 2.5 has that extra little push! Lol."
Runway Richy has premiered China Cafeteria 2.5's singles with HotNewHipHop ("I'll Be There"), The FADER ("Switchin' Sides") and Pigeons & Planes ("Made It Happen"). He's received critical acclaim for his music recognizing him as a "Rising Star In The Dirty South" (The SOURCE), the "Next Big Rapper Out Of ATL" (RESPECT.), "Entirely Entertaining" (HipHopDX), a "Rock Star" (The FADER) and he had XXL screaming "Pay Attention!"
Stay tuned as a brand new music video for next single "Win" will be released shortly. In the meantime, Atlanta fans can catch Runway Richy's upcoming performance at BOBWOOD FEST on September 24 alongside B.O.B.
CHINA CAFETERIA 2.5 – TRACKLIST:
1) D.C. Young Fly – China Cafeteria intro
2) Too Easy prod. Lyfe
3) Made It Happen ft. Trae Tha Truth prod. High Musik and 1ne
4) Look prod. Evil G
5) DC Young Fly – The Leggins
6) Hold Me Down prod. Big C
7) Switchin' Sides ft. Gucci Mane prod. Fki
8) DC Young Fly – Dogs Want To Die
9) Wtf prod. Lyfe
10) Win prod. Evil G
11) DC Young Fly – Speaks
12) My Nigga prod. Evil G
13) Come Through ft. London Jae prod. Spivey
14) DC Young Fly and Mr. Chin
15) Stay Focused ft. Scotty ATL prod. Evil G
16) Appreciate Ya prod. R.E.
17) I'll Be There prod. Beat Monster Marc
18) DC Young Fly – China Cafeteria outro
Download "Runway Richy x DC Young Fly – China Cafeteria 2.5" Here
Socials:
Music: