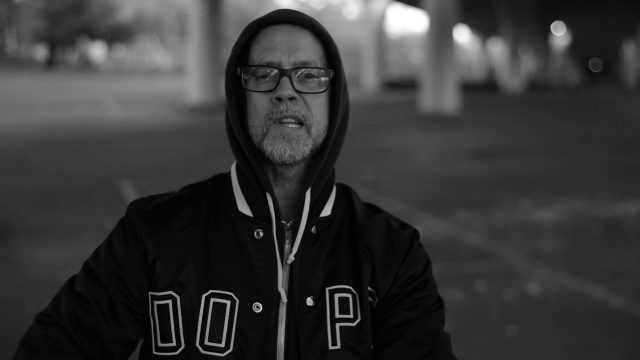 Just recently, DubCNN was able to catch up with Sactown legend and Bloc Star label founder, Loki (originally from 'Siccmade Muzicc'), to see what the veteran rapper has been up to.
Come to find out, Loki aka Excelsior Smith, has been up to a lot for the upcoming New Year…from new albums, music videos, movies and much more…Will let Excelsior do the explaining in this exclusive DubCNN interiew read and be sure to check out his 'Mutiny Promo' video down below!
 …………………………………………………………………………………
Interview conducted in December 2017
Questions asked by: P-Rice
…………………………………………………………………………………
DubCNN: Back in the 90's and early 2000's, you were known as 'Loki' and ran with Brotha Lynch Hung. Could you tell those, who don't know, a little bit about how you came up into the rap scene on the West Coast and how you connected with Lynch and his 'Siccmade' crew?
Excelsior: We were all from the 916…Sacramento. We were bound to click up. This was before million dollar rap videos. We did it for the love of it and for the fuck of it.
DubCNN: How do you stand with Brotha Lynch & X-Raided nowadays?
Excelsior: We're good. X is in good spirits. I visit him on average at least once a month. How far he has come, and the redemption he has exemplified, is amazing.
DubCNN: How do you feel about the rap scene today, from Sacramento to the industry in general?
Excelsior: Hip hop will never die, but it seems like some of these new kids wanna fuck the corpse. They don't respect tradition. I'm here to set them straight.
DubCNN: Any current artist that you bump hard nowadays?
Excelsior: Snow The Product. Immortal Technique. J Cole. Kendrick.
DubCNN: If you could go back when you first started in the game, would there have been anything you would have changed?
Excelsior: Back then if we had mentors we would be better off today. We didn't. We were a bunch of dumb kids with all the raw talent in the world and nobody there to shape it.
DubCNN: Now originally known as Loki, why did you change your name to 'Excelsior Smith' for your new upcoming album 'Ghetto Blaster'?
Excelsior: Things change. People change. I've changed. The new name reflects that.
DubCNN: Who are some of the producers and or features you are working with for 'Ghetto Blaster'? What is the idea behind the album?
Excelsior: Ghetto Blaster is my take on the state of hip hop, poverty, education, mass incarceration, and the legacy of slavery. It's a call to arms. I'm a dangerous man. I have dangerous ideas. Get ready.
DubCNN: Could you tell us a little bit about your 'Mutiny Promo'? Seems like you have some political infused lyrics and a spoken word like style to it – can we expect a full video for it with music production behind it?
Excelsior: Full video coming in February, 2018. I'm now working on the storyboards for it, as we speak. The beat is by Tragic, this dude from Canada who's phenomenal. I'll say no more. Just stay tuned.
DubCNN: How do you feel about the current state of the country right now?
Excelsior: That's a loaded question. My answer is just as loaded. We, the people, are being robbed of everything: our freedom, our wealth, our autonomy. If we don't take a stand, we are all doomed. It's ride or die time.
DubCNN: What kind of sound and vibes can we expect to hear on 'Ghetto Blaster'? What are some tracks we should look out for?
Excelsior: X and I have discussed the Bloc Star sound extensively. However, I don't wanna give anything away. Nuff said!
DubCNN: Any other big releases coming out from your label 'Bloc Star' for 2018 or in the near future?
Excelsior: Watch out for Bird. He's a beast. Y'all ain't ready.
DubCNN: Have you been working on anything else besides music and the label?
Excelsior: Download the Radish app to your phone and search for 'Lazarus Walks' and 'Hunch Earns His Bitemarks.' Those are two novels I've written. I've penned a few TV pilots and a feature length movie, which we'll start filming in March of 2018. Basically, I set the mic aside and started writing. I have a lot of material now that we're looking at putting out in various mediums in 2018. It's gonna be a busy year.
DubCNN: What would you say is your favorite project that you have released throughout your whole career and why? The songs I'm most proud of are "The Memorial" and "Self Portrait." The reasons why I feel are self-explanatory. The new record, however, will change that.
Excelsior: The songs I'm most proud of are "The Memorial" and "Self Portrait." The reasons why I feel are self-explanatory. The new record, however, will change that.
DubCNN: What can we expect from Excelsior Smith in 2018 and do you have any advice for the youngsters trying to come up in the game?
Excelsior: You can expect the record, Ghetto Blaster, and a few TV shows. Publication in fiction, as well. There's a lot in the works and a lot coming. As for advice? Get your paperwork done. As youngsters it's easy to sit around confident of your talent but if you don't get your paperwork done, you won't make it.
DubCNN: Do you have any New Year's Resolutions?
Excelsior: I've made my resolutions already, so New Years is for reflection.
DubCNN: Where can fans and new listeners keep up to date with you and purchase your latest music and merchandise?
Excelsior: Find me on Instagram @excelsiorsmith. Everything will be there. We're working on a new digital presence, to be announced.
DubCNN: Thank you for taking out your time to do this interview, we look forward to your new album 'Ghetto Blaster' and all the other projects and entertainment you have coming out for 2018!